Our last five cartoons of Kirk Stiles are all secretary spankings, that enduring genre! Stiles varied spanking position more than any of the other "Big Five" artists, even within the secretary spanking, and this time he has the spankee bend over to receive her swats. Of course, this position goes along better with the paddle, while the hand goes best with the OTK position, but we can't have everything. The gag here is simply a play on the term "high-handed," but by the time this cartoon appeared (we'd guess around 1958 - 59) all the basic variations on the "boss spanks secretary" theme had already been used.
We've remarked many times on Stiles' inconsistency, but he gets pretty much everything right here: the spankee is pretty, kept from true beauty only by something about her mouth; her thighs aren't bulging out as they sometimes did, and her mid-section is correctly proportioned. The cami-knickers look like they're supposed to instead of being a hybrid with the half-slip, although they do ride up a little too much, and the buttocks are still not quite as distinct as we'd like. Still, another secretary is getting her fanny warmed, and what could be better than that?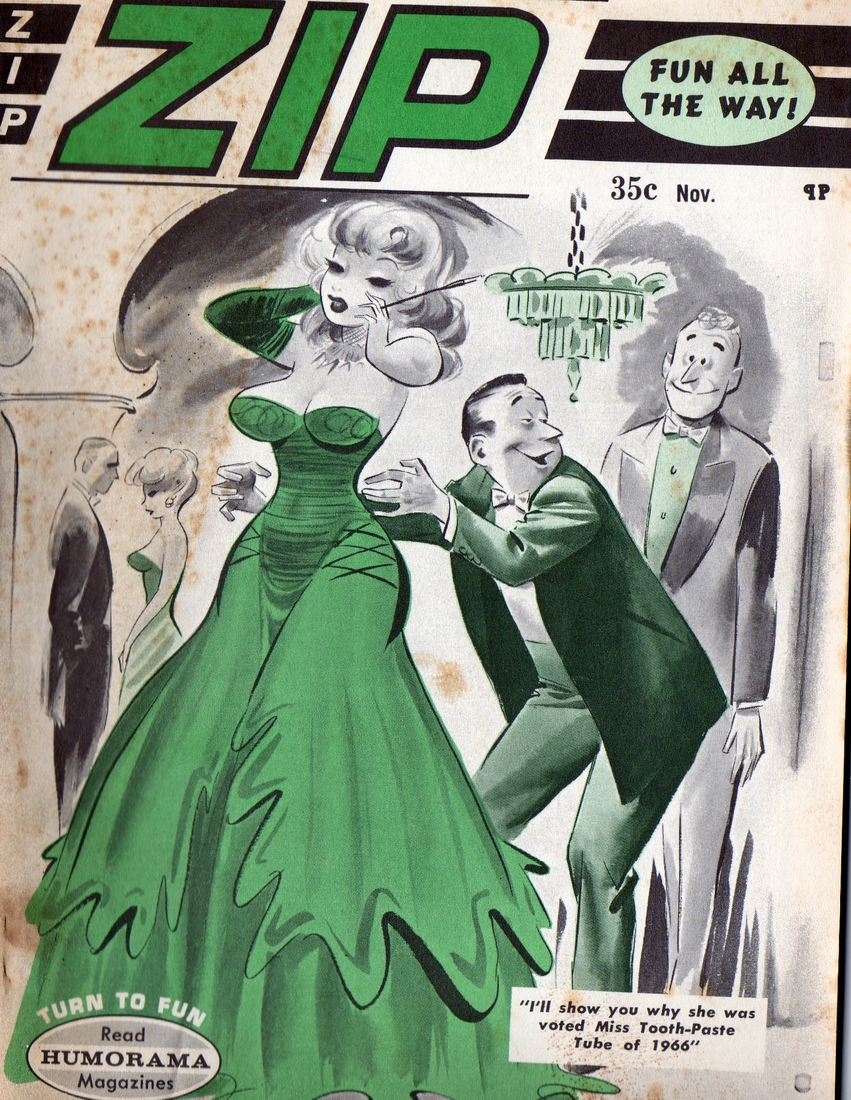 Cover of the November 1966 issue of Zip (Web-Ed's collection; cover art by Jack Cole). Click to increase in size.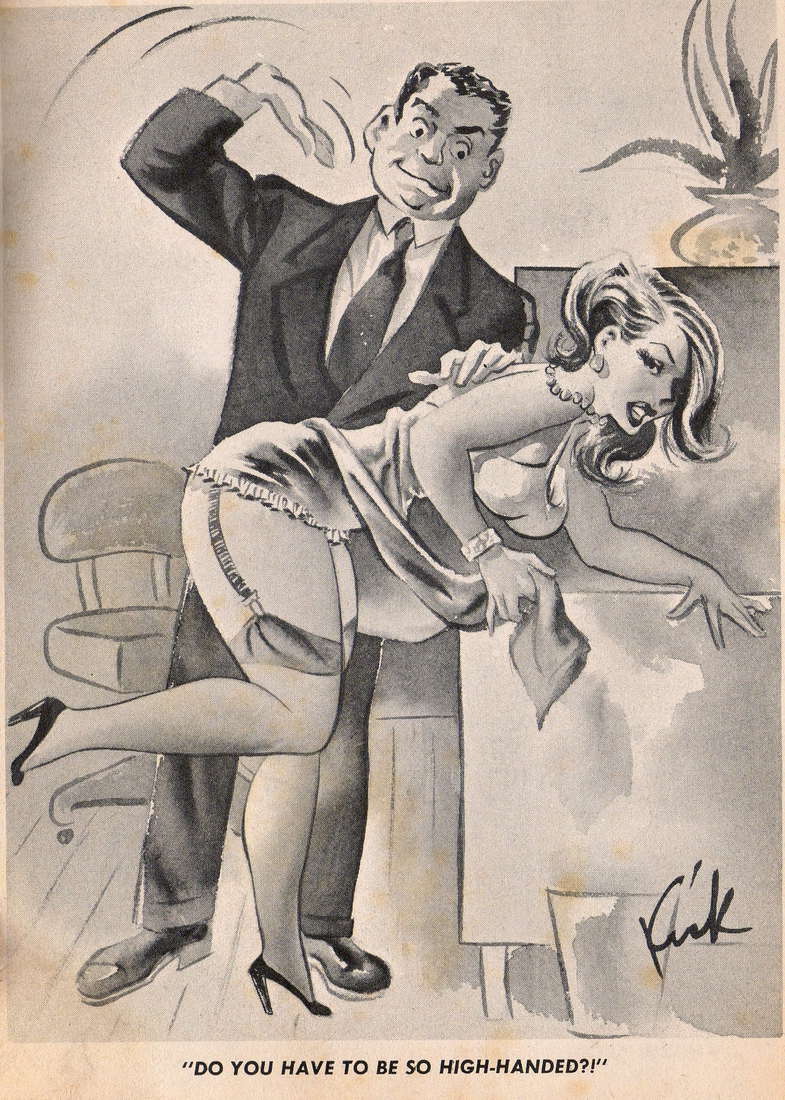 From the November 1966 issue of Zip. Posted by the Web-Ed on 07/20/2012. Click to increase in size.