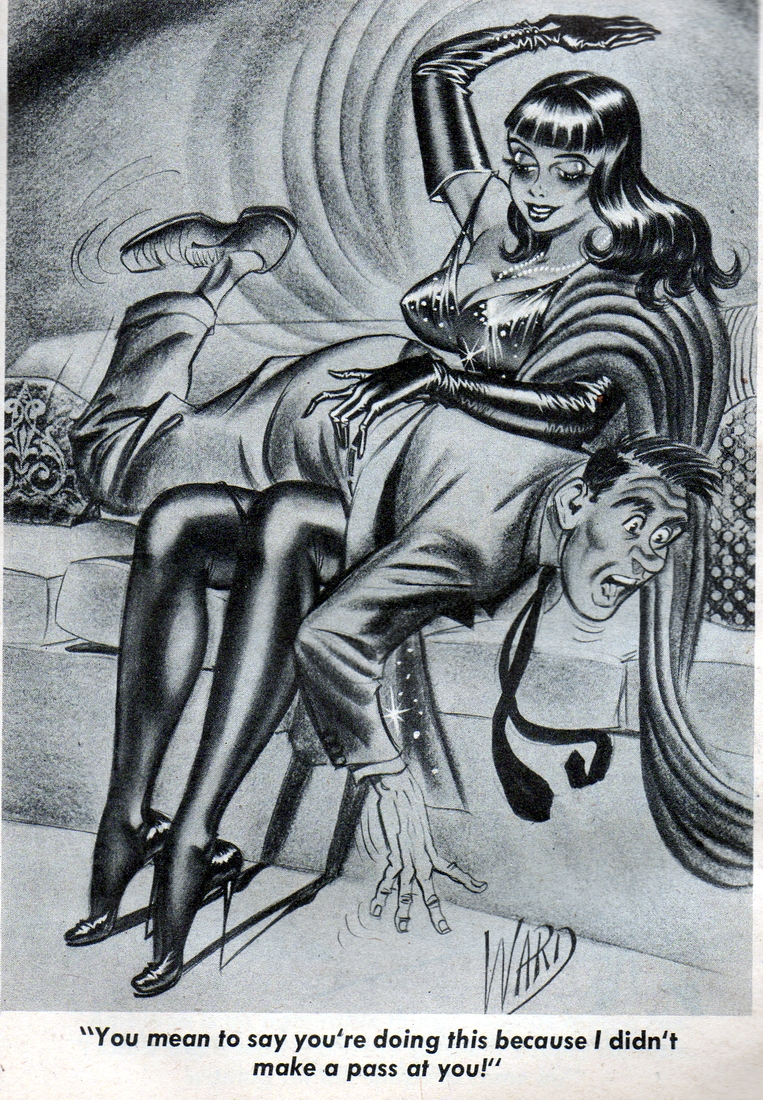 (Click to double-size).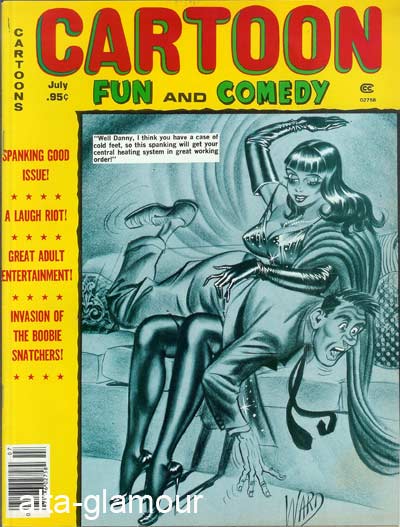 We knew a long time ago that Bill Ward had done some F/M spanking stuff, because we remember seeing it years ago during the 80's and early 90's in cheap fetish newsprint publications. We were searching for M/F spankings of course, but the selection of spanking magazines was never satisfactory (Spank Hard, then edited by Shadow Lane's Eve Howard under the name of "Lizzie Bennett", was the best of these), so we would also pick up newsprint titles like Corporal and Bizarre that tried to appeal to fetishists of various interests and orientations.
When Ward first drew this one is unknown. Cartoon Fun and Comedy was a Humorama publication, but not one of the digest-sized titles from their early years - it was a full-sized magazine, and the "cc" on the cover, which indicates the distributor was Curtis Circulation, also proves it came from a later decade, probably the late 60's. It is somewhat surprising, though, to see it on the cover of this "spanking good issue" (to quote the blurb). M/F would have been the preferred orientation for most of the readers, a subject we'll delve into again next time.
The gag, obviously the work of the editor, is typically weak: "Well, Danny, I think you have a case of cold feet, so this spanking will get your central heating system in great working order!" Don't bother trying to make any sense out of it - it wouldn't have been funny even if the spanking had been M/F.