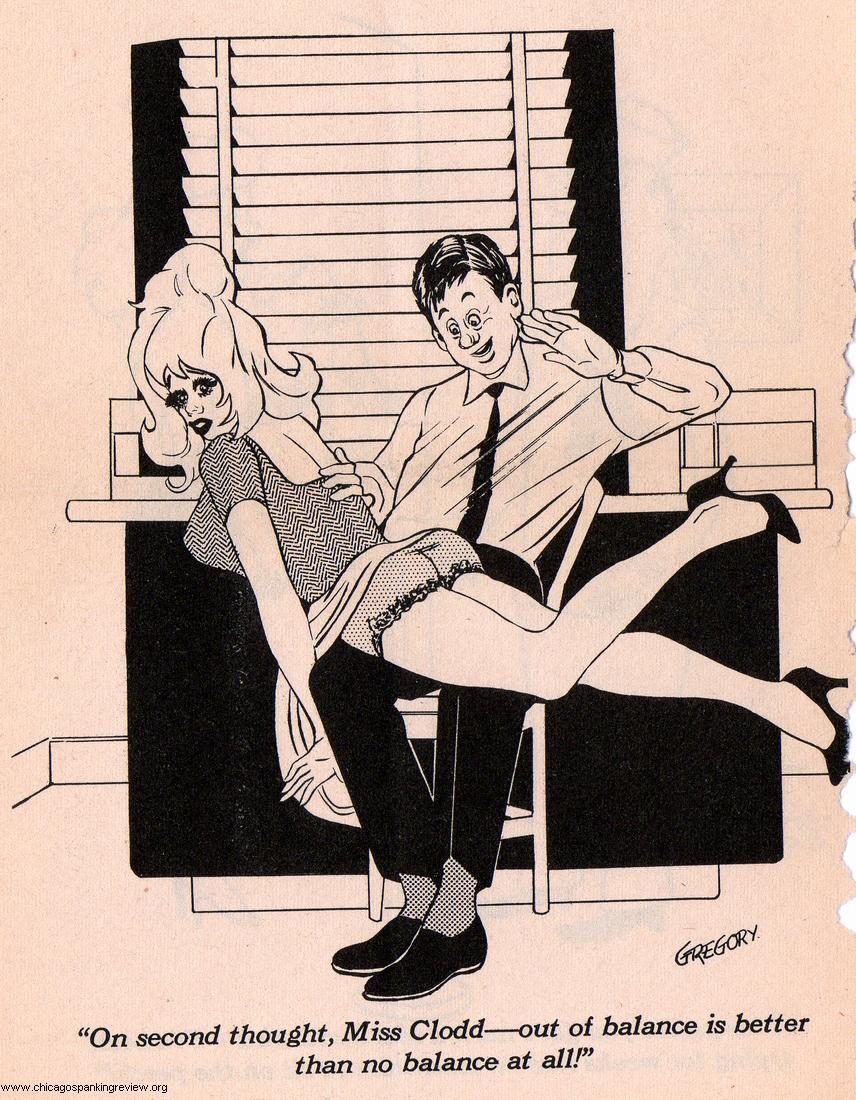 From Mike's collection. Posted by the Web-Ed on 02/25/2011.
Although the issue seems to be books out of balance rather than bad spelling, we're still going to call this a Secretary Spanking in the noble tradition of those that have gone before. The artist signed his name "Gregory", but we don't know who he was, and this is the only cartoon of his we have seen. It originally appeared sometime during the 1960's in an unknown Humorama digest.
The OTK positioning is a little off, with Miss Clodd bending up instead of down, but at least her dress is pushed up out of the way.