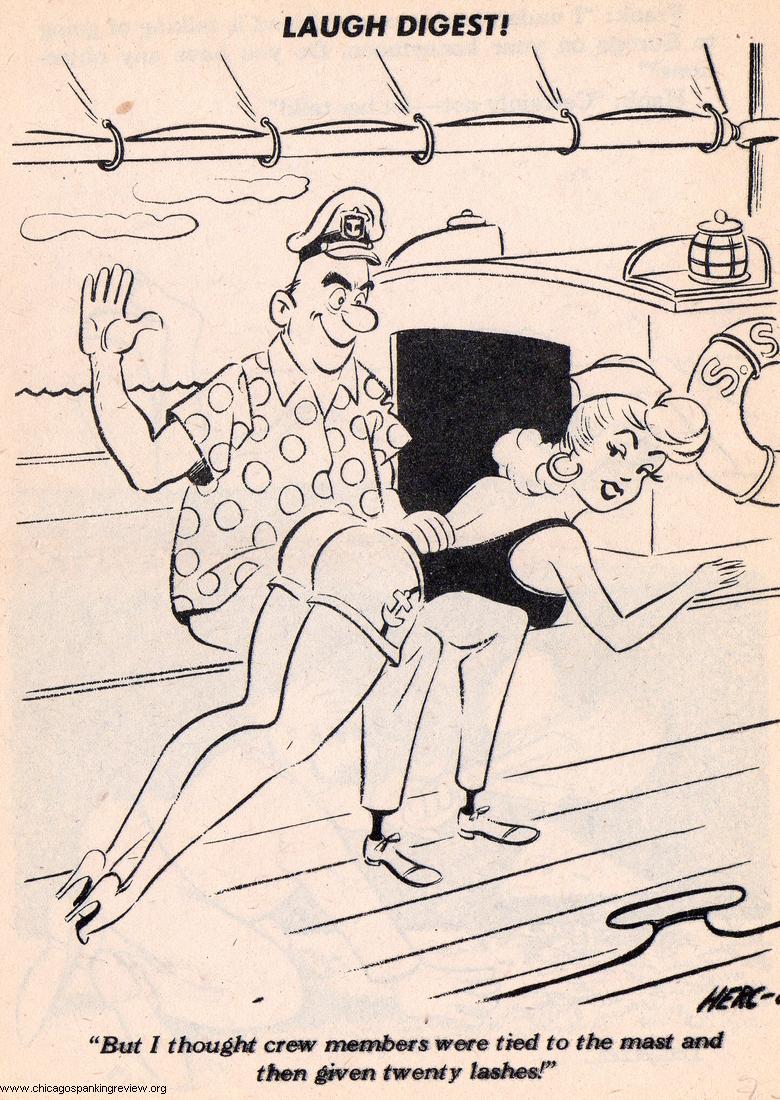 From an unknown issue of Laugh Digest, originally from Mike's collection. Posted by the Web-Ed on 02/18/2011.
Following on the heels of last time's "Spanking Breeze" we have another nautical-themed cartoon, this time by Herc Ficklen. We've seen three other of his cartoons in this gallery, and some biographical information may be found in Between Snack Spanking. Although not one of the Humorama "Big Five" as we call them, Herc delivers good OTK positioning and a nice round bottom.
The joke here revolves around the corporal punishments that used to take place aboard naval vessels. Instead of being tied to the mast to receive twenty lashes, this female sailor seems content to be turned OTK for twenty (or more) spanks.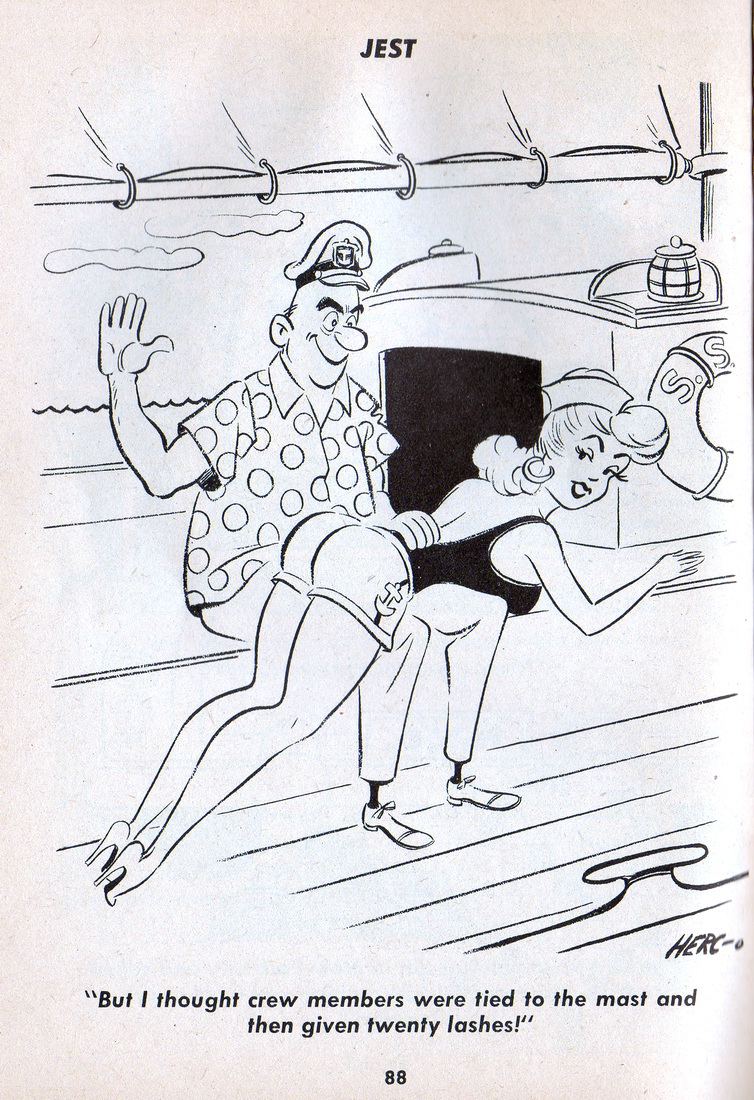 From Jest (March 1957), scanned and posted by the Web-Ed on 10/19/2012 (click to enlarge).
10/19/2012 Update: Here is the cartoon taken from its first appearance in the March 1957 issue of Jest. The caption is the same as in Mike's version, with different typography.