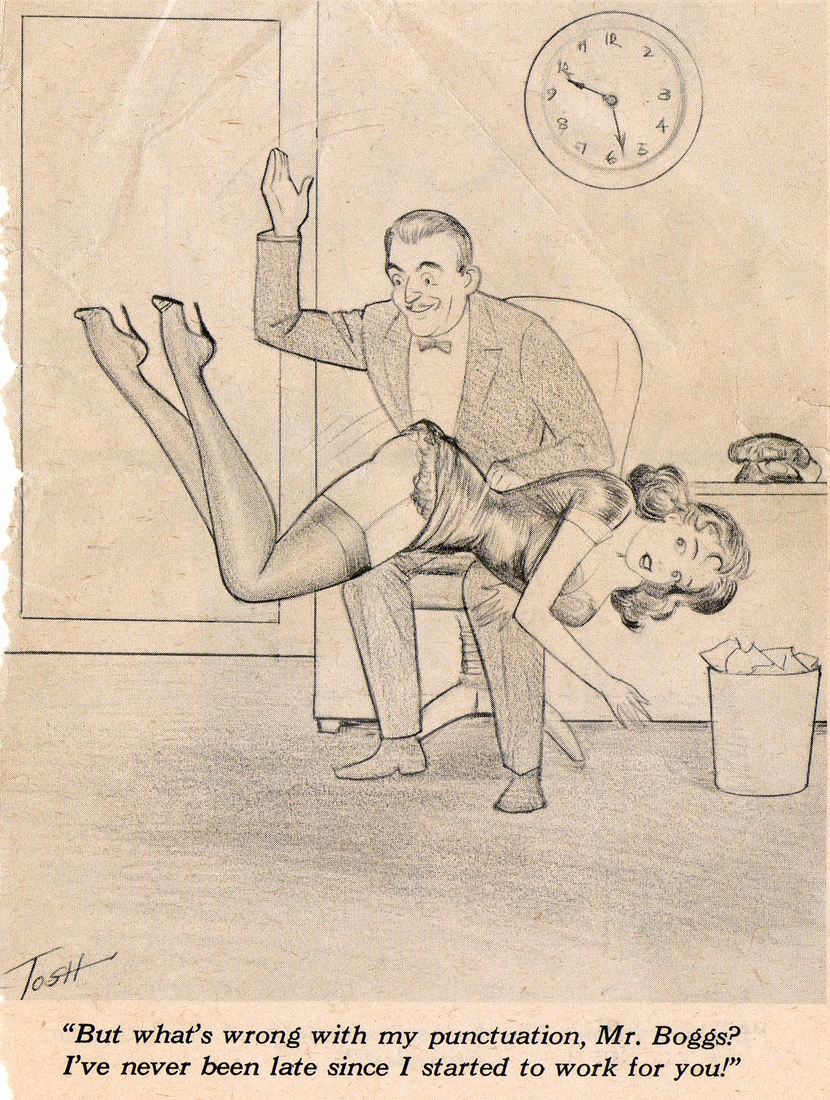 Posted by the Web-Ed on 03/04/2011.
For once, it's not spelling errors but bad punctuation that drives this Secretary Spanking cartoon. This is actually a pretty good gag, as our lovely secretary confuses "punctuation" with "punctuality". A good spanking will help her to understand the difference. Still, the expression on her boss's face makes us think he might have more on his mind than punctuation just now. Good OTK positioning and an attractive spankee make this a satisfying entry into the genre of spanking cartoons. We can't help noticing the clock displayed prominently on the wall, and given the time of day (9:30) we wonder if the original intention was to have the secretary spanked for lateness. We like it either way.
At first, we thought the signature was "Tosh", but it's been truncated, which obscured the true name, "JOSH". Actually, true alias would be more like it, for the artist is none other than Superman co-creator Joe Shuster! (JO seph SH uster). Shuster had come on hard times, and no one seems sure how he made his living after his contract with DC expired. We'll say more on this subject, and the non-Humorama spanking cartoons he also drew, at another time. There is also at least one other "spanker" he did for Humorama that we only have in a small version.
This is another CSR exclusive, originally from Mike's collection. The first publication date is still unknown, but was probably somewhere in the years 1959-62.