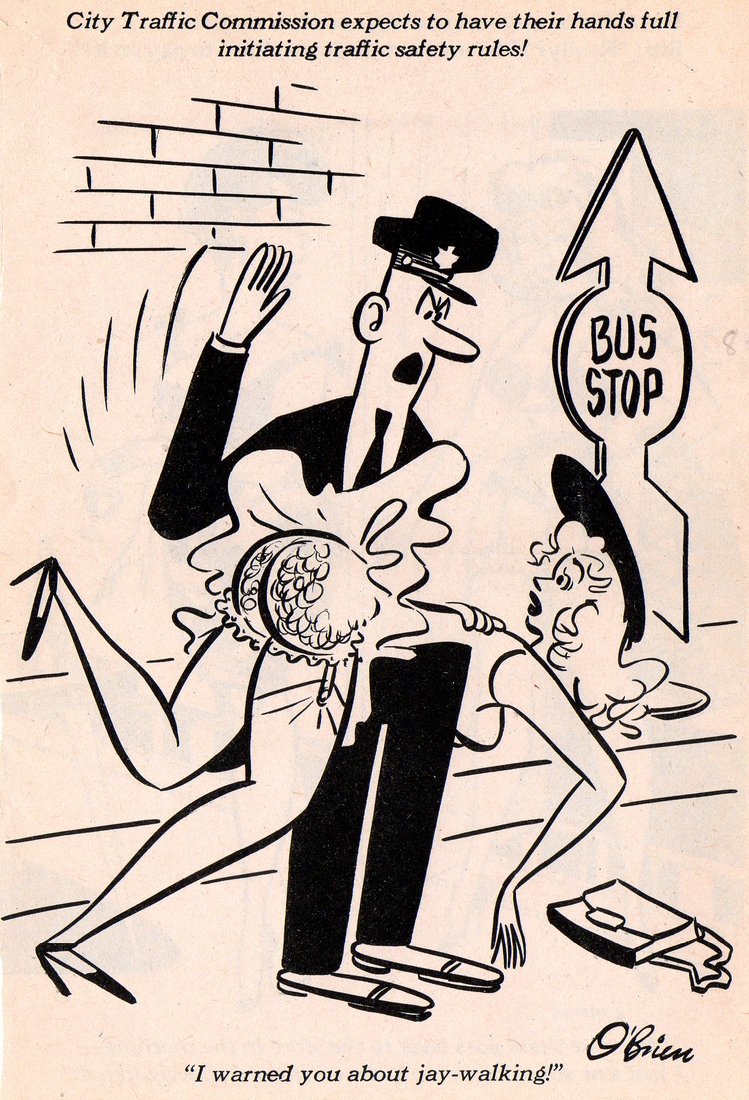 Posted by the Web-Ed on 01/21/2011.
Another old stand-by, the spanked scofflaw (speeding, jaywalking) makes its appearance as we continue with our Humorama series. This time we're sure the cartoonist is Jack O'Brien, about whom very little is known. Jim Linderman managed to dig up a few details (see them in Vintage Sleaze), and we know that he drew some Sad Sack titles for Harvey (apparently from the 50's to the 70's). It's hard to believe he could have supported a family just with his income from Humorama and Sad Sack, even though it looks like he drew quickly, but perhaps he did some more work for Harvey that we don't know about.
The OTK positioning is good with a nicely turned-up fanny, although the spankee's head is turned around at an impossible angle. We think we see Frank Beaven's influence, but with no known O'Brien interviews we can't confirm that. We're assuming that Beaven was older based on our belief that his cartoons were appearing in the mid-1940's and early 1950's, but we don't have reliable dates on either man.
This cartoon is known to have been reprinted in the August 1966 issue of Laugh Digest, and we believe that is the version shown at left. The date of its first printing is still unknown.