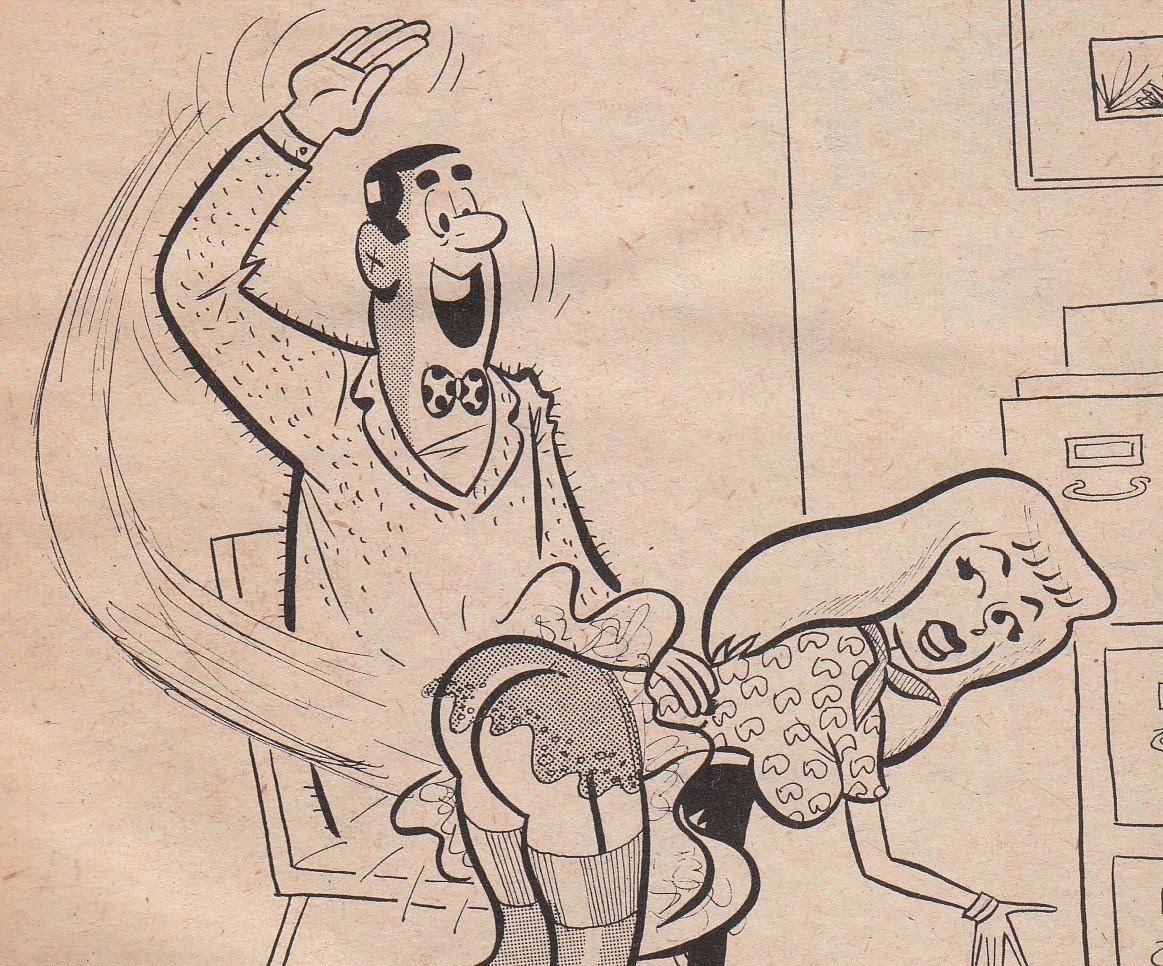 Posted by the Web-Ed on 01/14/2011.
The filing cabinet indicates an office setting, which means we have yet another secretary spanking cartoon! That's o.k. with us - we never get tired of that particular theme. The problem is that the lower portion has been truncated, so we don't have a signature (or a caption). The artist seems once again to have been influenced by Frank Beaven, and we'll hazard a guess that it's Jack O'Brien, who hasn't yet appeared in these pages but who has done two other cartoons that we'll be examining next in this series. [Note: we later determined that this cartoon is not by O'Brien - see below.]
The OTK positioning is good, and the secretary is pretty with a spankable bottom. We can't help noticing the odd clothing, though - the man is wearing a goofy-looking bow tie of the kind you'd expect to see as part of a clown costume, while the secretary doesn't seem to be wearing any panties - maybe that's why she's getting spanked!
Now it's time to play forensic document examiner again in an attempt to justify our guess that this cartoon is O'Brien's work. Below, we compare a sample of O'Brien's known work to a portion of the questioned drawing.