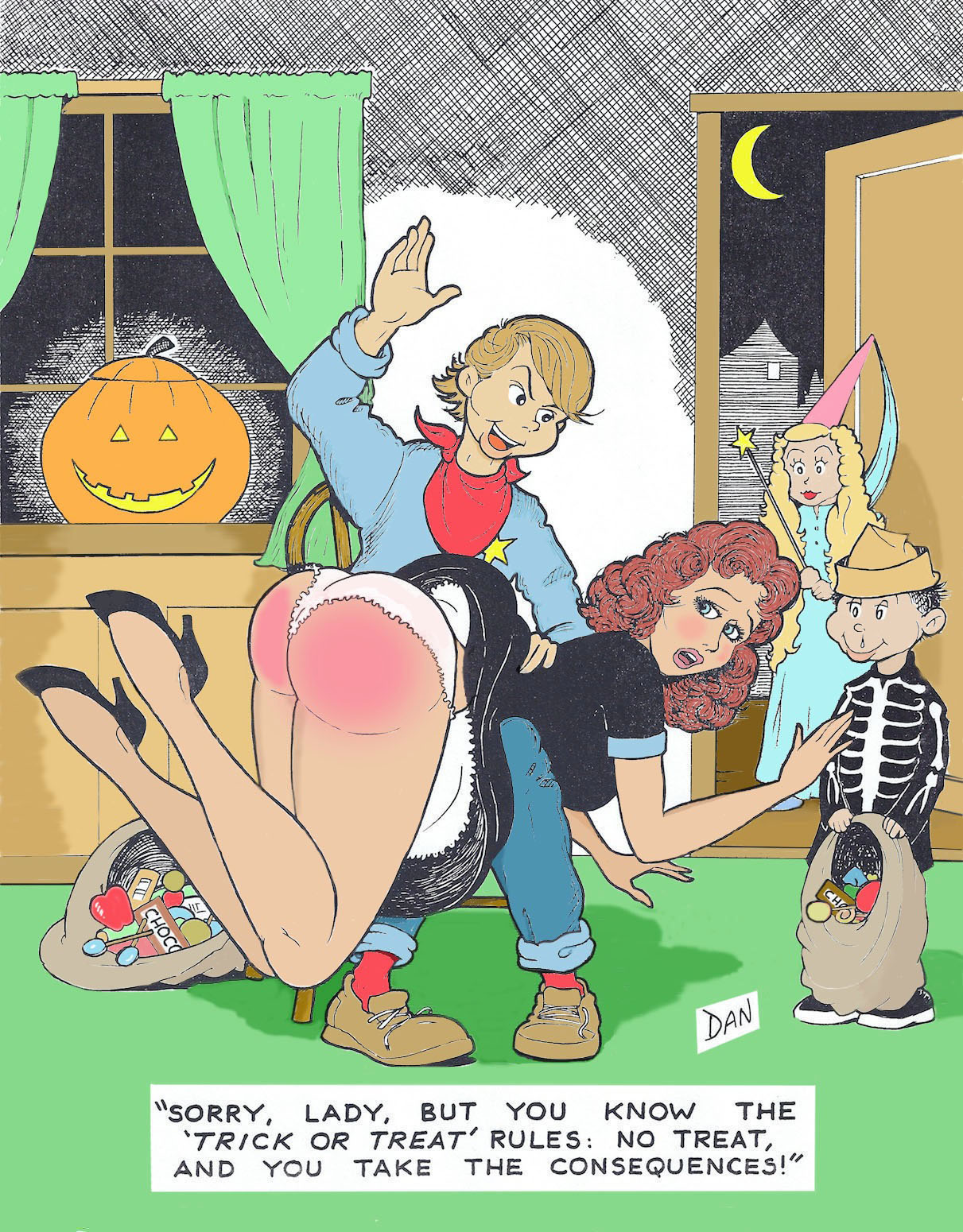 © Dan Rivera. Posted by the Web-Ed on 11/01/2013 (click to increase in size).
CSR Resident Artist Dan Rivera posted this one in his gallery in time for Halloween last year, so most CSR readers should already have seen it, but we decided to give it a permanent place in this gallery as well. It's one of the better examples we have seen of a younger male spanking an older female - a sub-genre with which Dan has had considerable experience - and also makes good use of the Halloween theme. Instead of the more commonplace kind of "trick", such as soaping a window, this female homeowner is going to be "treated" to a good OTK spanking!
The principal features here apart from the gag are the careful OTK positioning (Dan is particular about this), the spankee's expression, and the approval of a non-human character (the Jack o'Lantern) as our spankee learns a lesson she'll remember for a while every time she sits down!