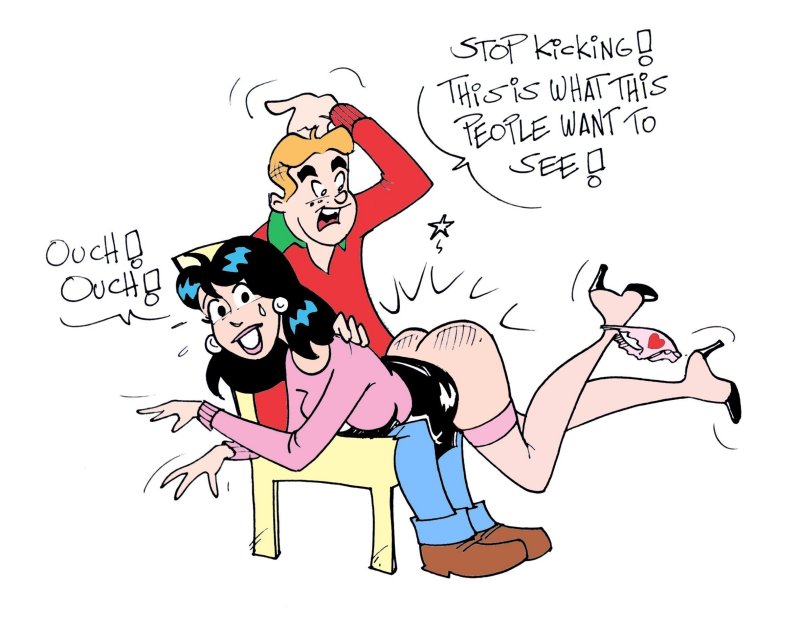 Archie lays on the spanks with gusto while Veronica seems not altogether unhappy. Art by Nik Zula. Characters are © AP. Posted by the Web-Ed on 10/23/2015.
"This is what the people want to see!" exclaims Archie here as he gives Veronica a very good spanking, and if by "the people" he means CSR readers, there's no doubt he's right: we've got a M/F scene featuring characters from comics, good OTK positioning, kicking legs, and a stinging bare bottom! We found this one on Rule34, but it's clearly the work of Nik Zula, and most likely appeared on his blog.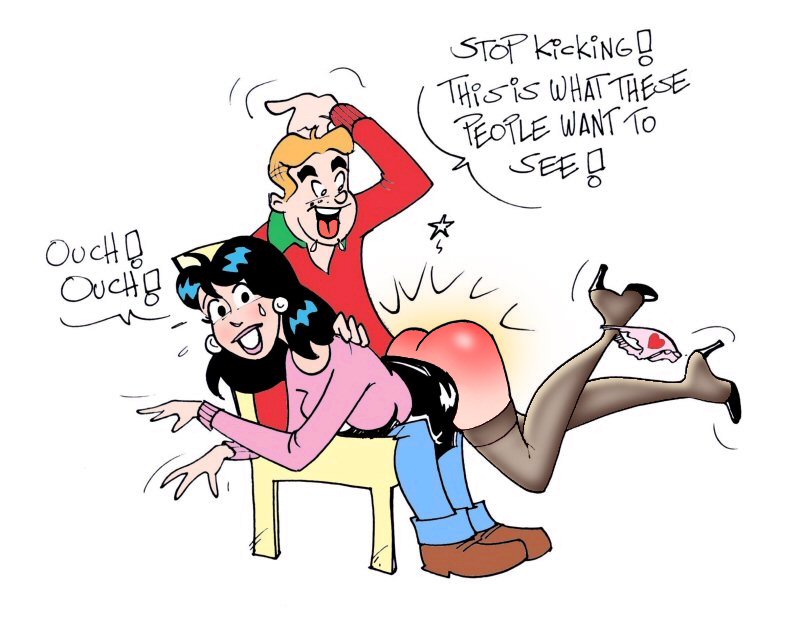 As modified by Hugob00m. Characters are © AP. Posted by the Web-Ed on 10/30/2015 (click to increase in size).
Right after this was posted, CSR Resident Artist Hugob00m got busy with a modified version. Here is his explanation:
"I like this one the best of all the ones you've posted this month [i.e. as part of the October 2015 Homecoming Month - Web-Ed]. Veronica is in a nice O.T.K. position with her cute round bottom raised high. I only have two minor complaints about the picture: One is that Archie's face doesn't quite look the way Dan DeCarlo drew it (but then... who's really going to notice Archie's face here?). The other thing is that the drawing was obviously a black-and-white that somebody added color to, and I think the hatching on Veronica's butt is extraneous... so... here's one I 'fixed' by erasing the hatch marks and adding a little more color. I hope you like my variation of this cute picture."
We like it very much, B00m, and the favorable reactions may be found on the CSR Forum here. By the way, notice that B00m also changed Archie's features and added some subtle color to Veronica's other cheeks.