<!- IMAGE ->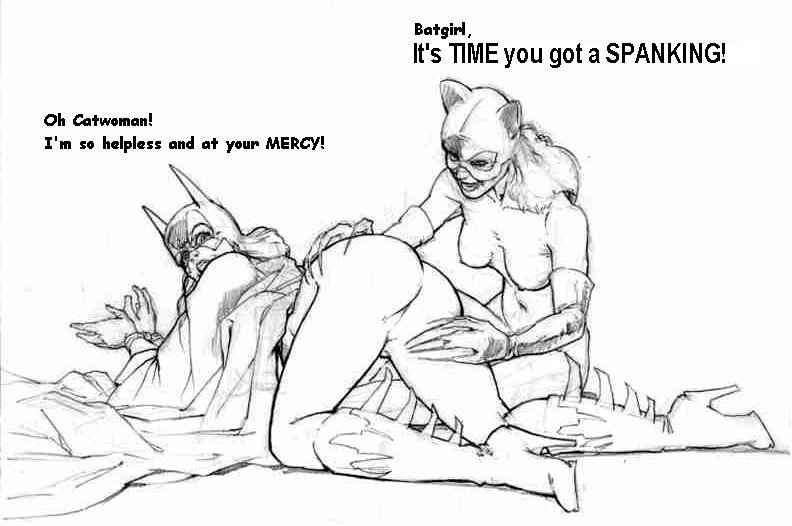 The Catwoman gets her claws on Batgirl for the second time (see the first here) in the fourth entry in our series "Batgirl Hits Bottom". And for the second time, she decides that "Batgirl, it's time you got a spanking!" We couldn't agree more - in fact, even Batgirl herself is convinced: "Oh Catwoman, I'm so helpless and at your mercy!" Now there's the submissive Batgirl we all know and love!
Let's talk a little about Batgirl's costume. The unknown artist of this piece has added the "shark fins" of BG's gloves (based on Batman's; see drawing right inset) to her boots, perhaps to achieve a consistency of style. And while we normally prefer that all spankings be given on the bare bottom, with no special consideration for superheroines, Batgirl's costume, with its thin material stretched tight, provides virtually no protection, so we're o.k. with allowing her to keep it on. How generous we are! Now if only a paddle were being used ...
Update: One of our readers has identified the artist of this piece as "Wolf" (see the Superheroines topic on the Comic-Book Spanking Forum).
Next Entry

Previous Entry


"Shark fin" glove

Batgirl and Catwoman © DC Comics Inc. Posted by the Web-Ed on 11/20/2009