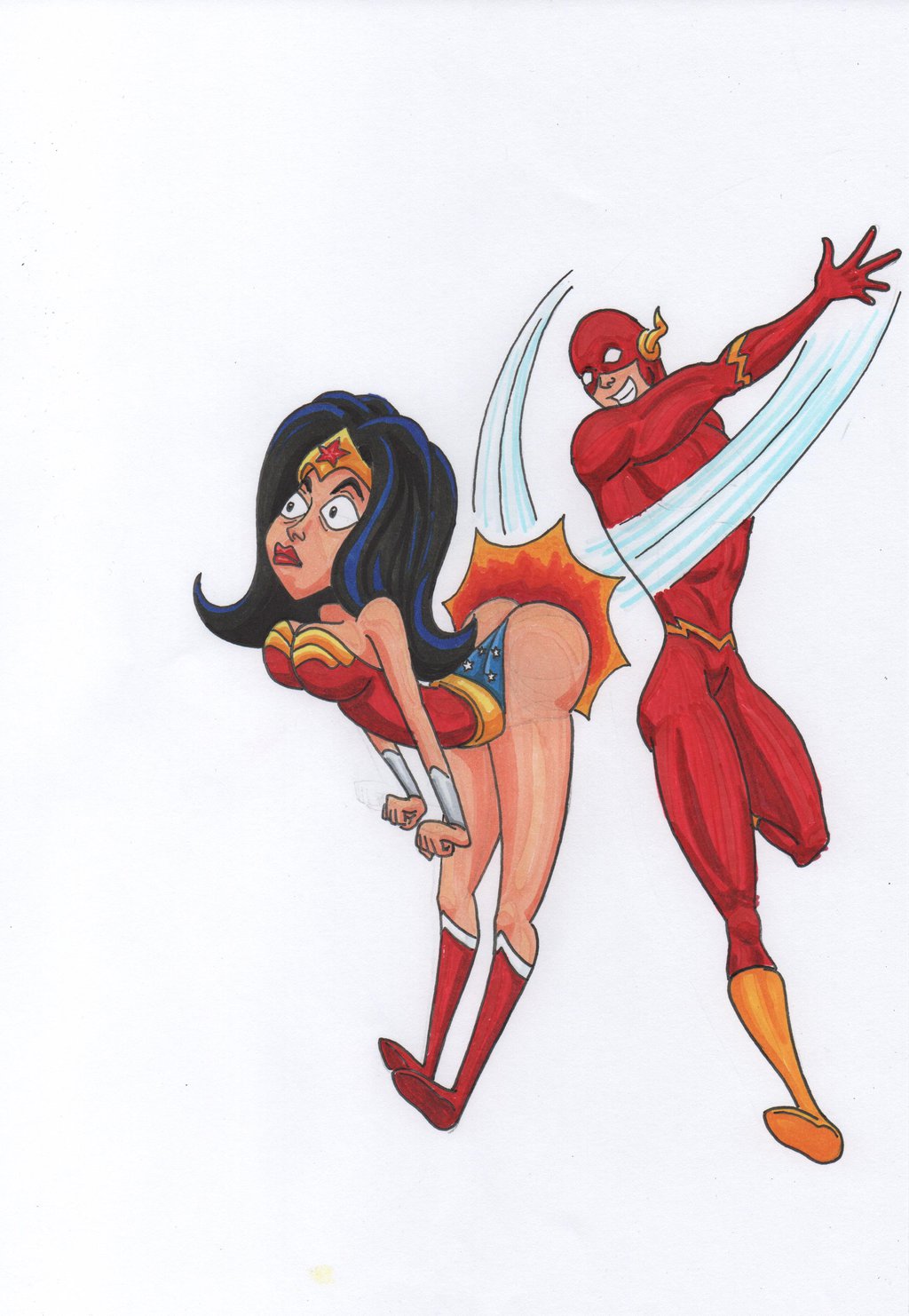 Art by Arwestromen. Flash and Wonder Woman © DC Comics Inc. (click to increase in size). Posted by the Web-Ed on 06/16/2017.
For the first time in this gallery we see the Flash spanking Wonder Woman, or at least giving her a very fast whack on the behind. (We suggested Flash might be the unseen spanker who delivered a swat to Diana's rear here). Presumably Flash just couldn't pass up the opportunity WW provided him by bending over and arching her back, which we think is probably almost a reflex action with her, as whenever someone picks up a paddle. The emphasis is on comedy over eroticism here as WW appears rather startled while Flash has a wicked grin on his face.
Our artist is Arwestromen, about whom we know nothing except he's from Sweden, is fairly prolific, and has drawn other superheroines from time to time. He hasn't done any other cute spanking drawings like this one as far as we know, but he did a series on a strange slapping contest between Flash and WW which Diana ultimately won (he should have concentrated on slapping only her behind). His style, featuring characters with long, flexible legs, readily supports humor, yet most of his work is not humorous.