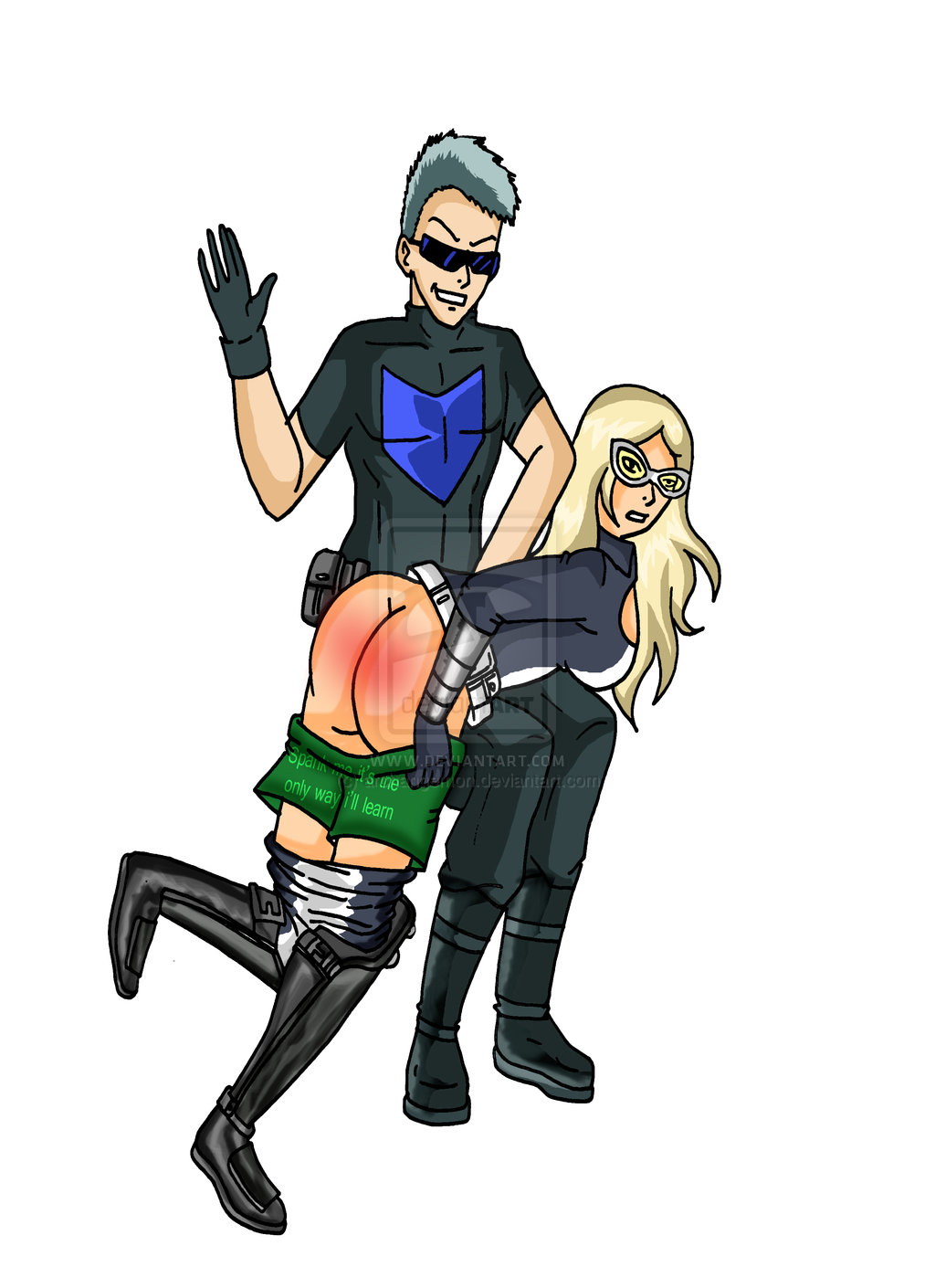 Hawkeye spanks his wife Mockingbird. Notice the legend on her panties: "Spank me. It's the only way I'll learn." Art by Archangemon; click to increase in size. © Marvel Characters Inc. Posted by the Web-Ed on 05/23/2014.
Our spankee this time is Mockingbird, who has one of the most torturously complicated histories in super-hero comics, which is really saying something. Part of the problem is that Marvel, like DC, is still running the same characters they were fifty and more years ago, retconning them numerous times. On top of that, Mockingbird's debut was delayed for several years in the 70's by circumstances we no longer recall. Let's keep it simple and just mention that she was involved with Avengers and West Coast Avengers, and was married to Hawkeye, who by good fortune happens to be our spanker here.
Hawkeye is better-known, having been one of the most important Avengers from the days early in the team's history when he was brought in to replace original member Iron Man. He went through a fair number of changes, having at one time become the second Goliath, but we don't recognize the costume he's wearing here. At some point he married Mockingbird, and he does his husbandly duty by taking her firmly over his knee. The art is by Archangemon, whom we have seen a few times before in this gallery, most recently in the odd match-up Nanny Spanks Supergirl. He does a good job with the OTK position and with giving Mockingbird a nice red, round bottom. This is the first spanking of Mockingbird we have seen.