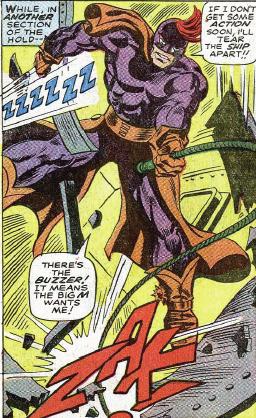 Whiplash in an Iron Man story from some old issue of Tales of Suspense. Pencils obviously by Gene Colan. © Marvel Characters Inc.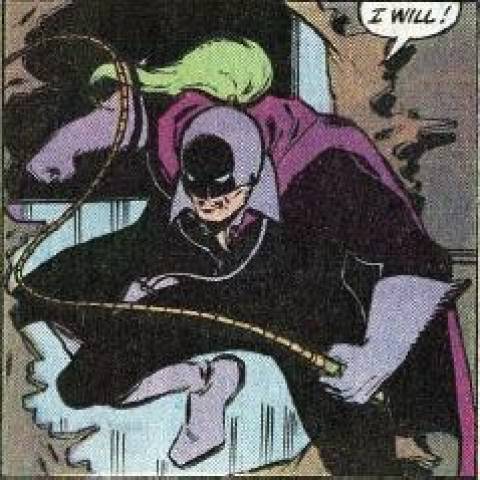 Blacklash #1 (same guy as Whiplash #1), from an unknown comic. © Marvel Characters Inc.
This is Whiplash's first appearance in CSR, and we haven't seen the Widow for awhile, so let's explain who these characters are. Whiplash began as an old Iron Man villain, his whip being powerful enough to chip away at the Golden Avenger's armor (that's why we mentioned he toned down the power when whipping Natasha's behind). Pictured at far left is the original Whiplash, Mark Scarlotti. In his fiction, Bisontom refers to Whiplash as "Ivan," but to the best of our knowledge, the modern Whiplash (#3) was named Anton Vanko, and that's who we're going to assume is spanking Natasha. To make it more confusing, Whiplash #1 sometimes called himself Blacklash (near left).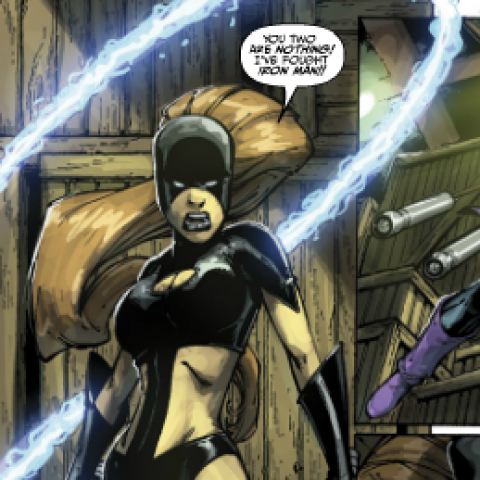 Whiplash #2, source unknown. © Marvel Characters Inc.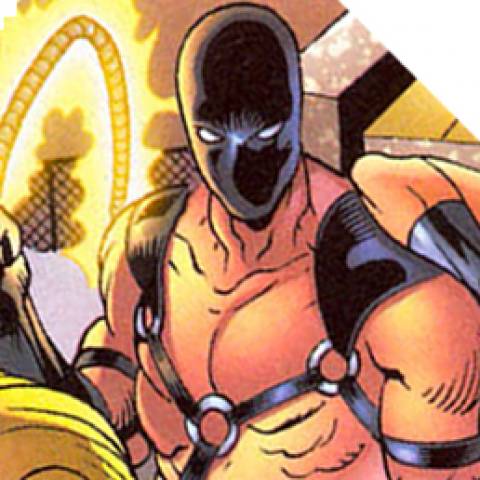 Blacklash #2 (married to Whiplash #2), source unknown. © Marvel Characters Inc.
The confusion continued as no one at Marvel seemed to worry about so many people having the same name. Whiplash #2 and Blacklash #2 are not the same people, but they are married to each other! They are very minor characters, but rumor had it they were into S & M, which impelled the ol' Web-Ed to track down their few appearances. It was a disappointment; we found S & M treated the same way in Thunderbolts it's been in recent commercials and TV programs - throwaway tinsel by people who know nothing about the subject in order to make themselves appear more sophisticated and to disguise the lack of anything of real interest going on. These two are almost unintentional parodies of the original, who was a typical Stan Lee/Gene Colan super-villain.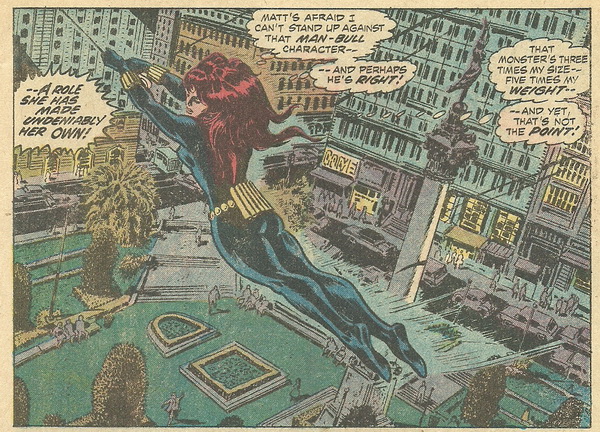 Black Widow from an unknown issue of Daredevil. © Marvel Characters Inc.
As for Black Widow, we've seen her in this gallery spanking and getting spanked by Pepper Potts, and spanking Spider-Woman. She was another character who appeared in early Marvel super-hero comics like Iron Man and Avengers before getting involved with Daredevil (who gave her one good whack on the butt in his comic). There's never too much spanking of Black Widow as far as we're concerned!