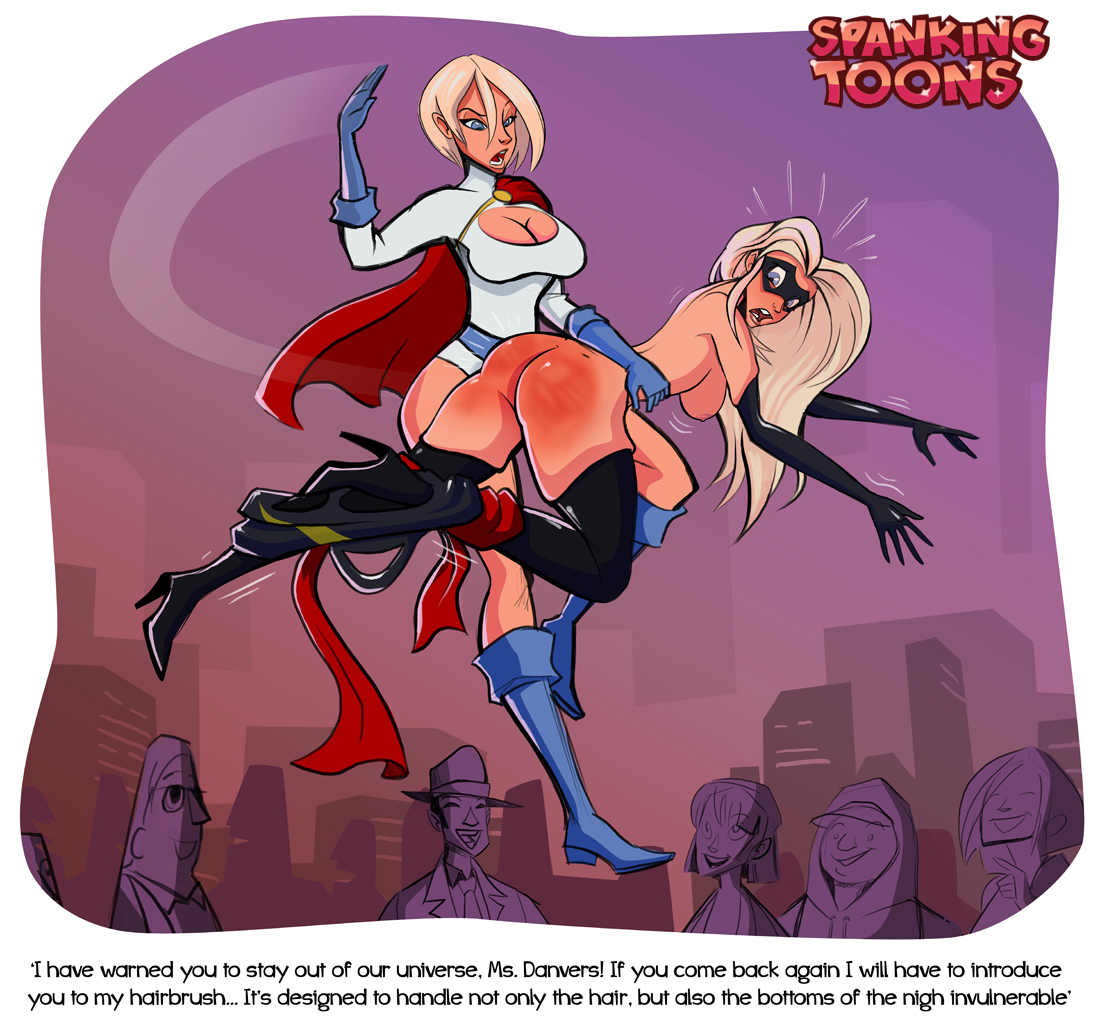 "I've warned you to stay out of our universe, Ms. Danvers!" Art by SpankingToons. Posted by the Web-Ed on 06/26/2015 (click to double-size).
DC/Marvel spanking crossovers are relatively rare, but we've seen a few. In this case, crossing over from one universe to the other was apparently forbidden, as Power Girl forcefully reminds Ms. Marvel (Carol Danvers). We're always happy to see Ms. Marvel get it good, although to really take a feminist like her down a peg it's most effective to have the spanker be male. In this case, our spanker is Power Girl, a familiar figure in this gallery. Ms. Marvel has unfortunately been seen only once before as a spankee, in She-Hulk Spanks Wasp and Ms. Marvel. If you're not sure who Ms. Marvel is, we gave an explanation some years ago on the CSR Forum in Lesser Discussed Heroines. Perhaps we'll have the opportunity to explain again, in fact we hope we will, if we can find some more examples with her as spankee.
Making his first appearance in this gallery is SpankingToons, all of whose work is F/F and most of which is done on commission. He has an unusual style, not realistic but with characters having long thin arms and fleshy thighs and buttocks, as we see here with Carol's legs and reddening bottom! A modified OTK position is used, taking advantage of Power Girl's ability to fly (so can Ms. Marvel, but that won't help her now!).