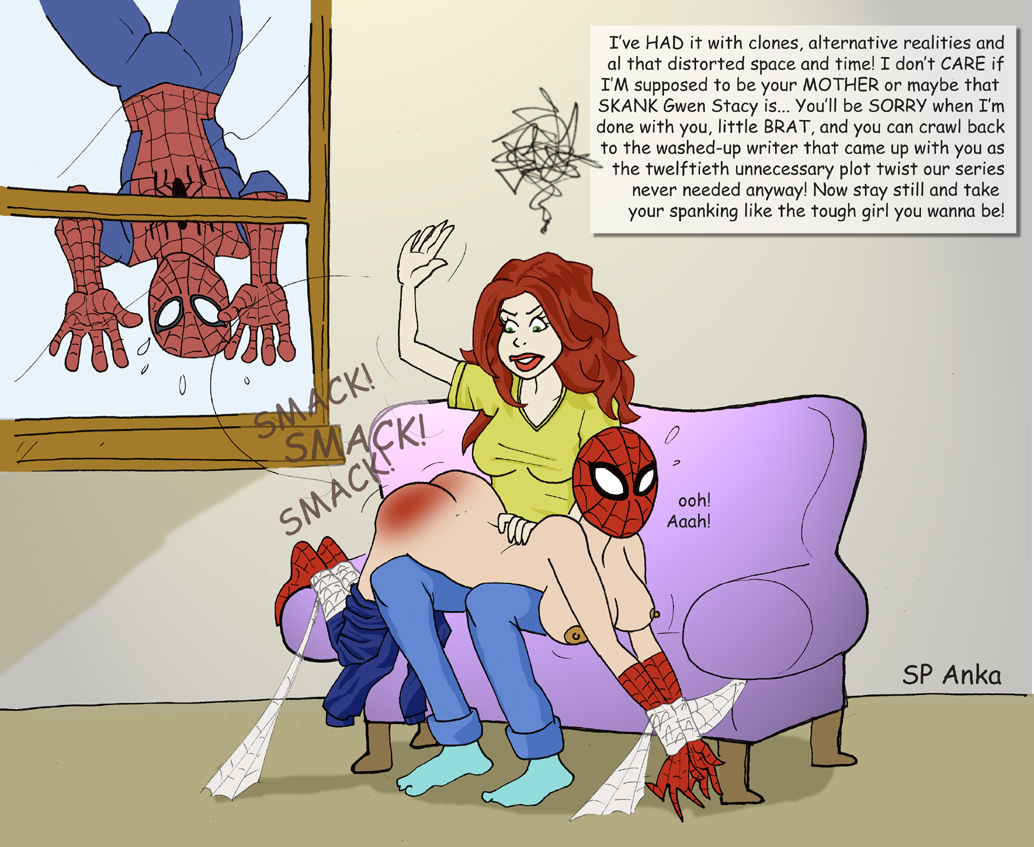 Art by SP Anka. Posted by the Web-Ed on 06/12/2015 (click to enlarge).
We've seen Spider-Girl getting spanked once before, in Spider Ladies Spanking. There we complained about so many alternate-reality versions of these characters and their spin-offs, and that same complaint forms the basis for this humorous spanking of Spider-Girl by Mary Jane. Fed up with such superfluous complications, MJ vents her frustration on the bratty Spider-Girl while Spider-Man watches from outside the window with perhaps a mixture of surprise and approval.
Apart from the involvement of the super-hero crowd, this is a really good example of the basic OTK hand spanking. Yes, there's a little bondage in the form of spider-webbing, but the emphasis is on the OTK positioning, the spankee's bare bottom, and the bare hand of a determined spanker! The artist is SP Anka, whom we interviewed back in 2010. She usually draws her own characters, but occasionally ventures into the superhero realm as with this fine effort here.