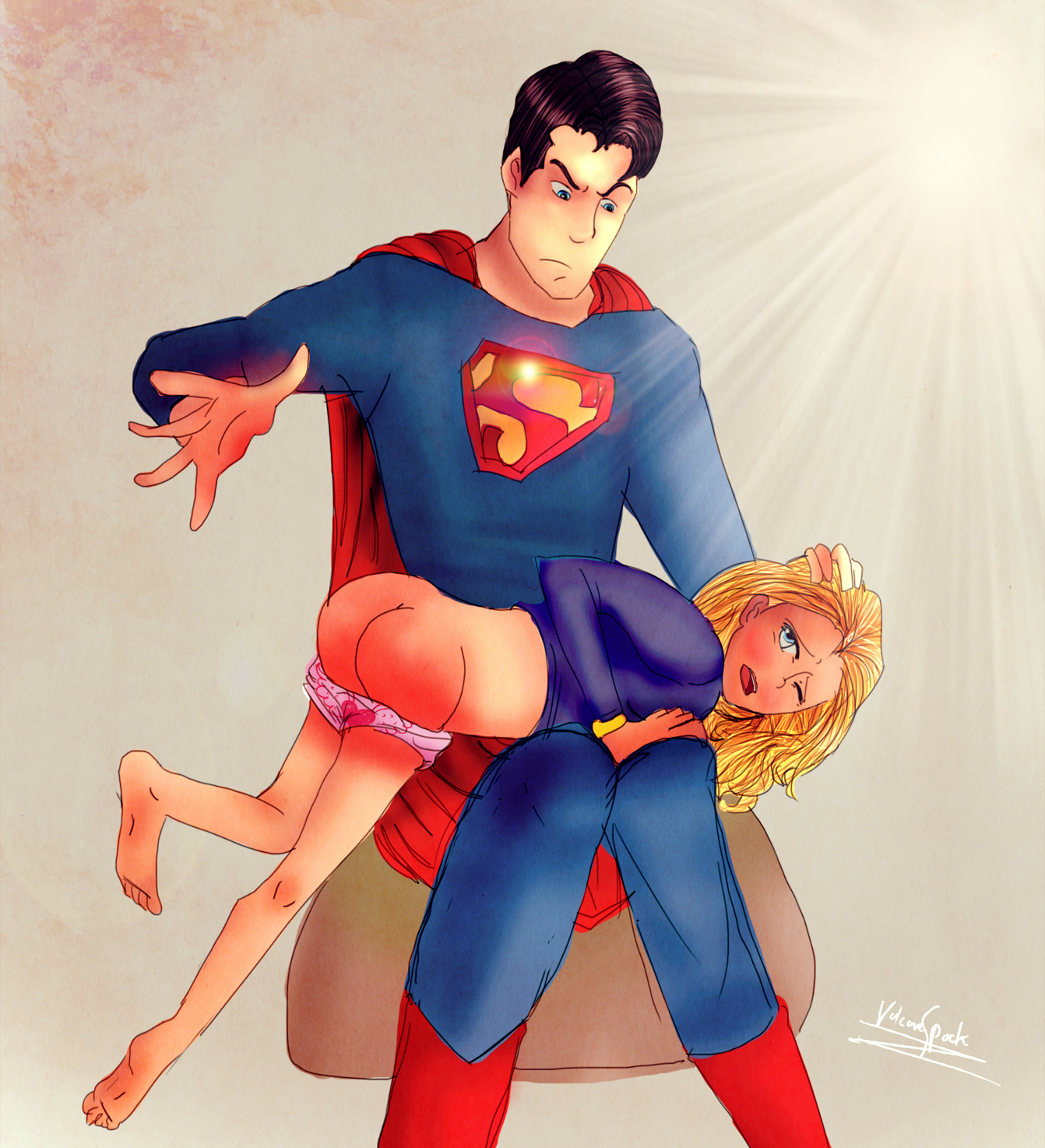 Superman gives his cousin Supergirl another much-needed spanking. Art by Vulcanspock. Characters © DC Comics Inc. Posted by the Web-Ed on 09/01/2017.
As we have previously observed, the most logical superhero/superheroine spanking pairing is Superman/Supergirl, seen here for the eighth time in this gallery. Superman looks serious enough, but the OTK position is awkward - she's too far back - and the red color has been applied to her hips and thighs as well as her bare buttocks, and we would hope Supes isn't that far off-target! Superman's lower legs look odd, too, and we don't know why Supergirl would have one eye closed. But she does have a nice round bottom and seems to be learning her lesson, at least for now, and in a sea of pornography this piece is in welcome good taste.
The artist is Vulcanspock, who was most recently seen with Aquaman Spanks Namorita. As a matter of fact, we thought she had given up on art, but she resurfaced not long ago and we hope we'll see more of her spanking drawings in the future.