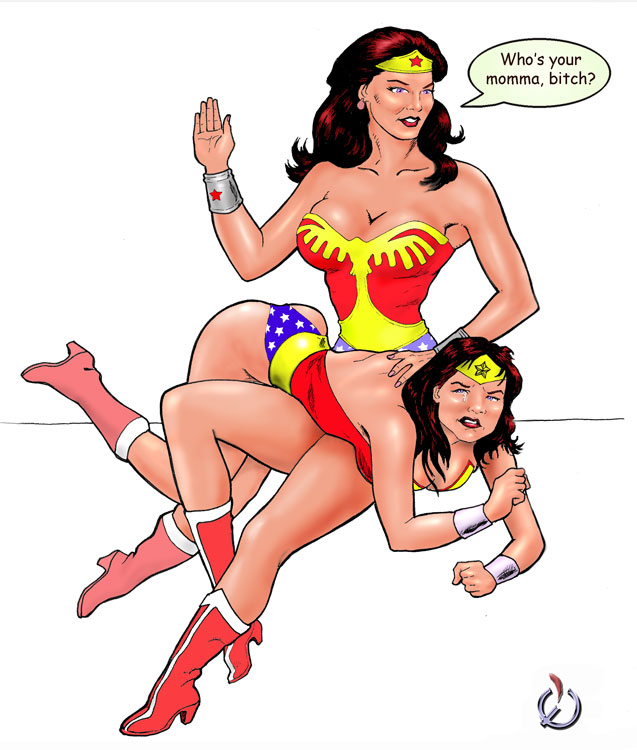 Art by Yatz. Wonder Woman and Wonder Girl © DC Comics Inc. Posted by the Web-Ed on 08/09/2013.
Last time we explained that the first Wonder Girl was Wonder Woman herself when she was a girl. Now we'll look at the second drawing we have of Diana in effect spanking herself. Apparently she wore skimpier panties when she was young, for Diana-spankee isn't getting much protection back there from the spanks being rained down by Diana-spanker. Fair OTK positioning (Wonder Girl's hips are a little too far back) and this is a good drawing overall, yet we have to wonder (no pun intended): when the spanking is concluded, will Wonder Woman feel Wonder Girl's pain, since they are in fact the same person?
The Israeli artist Yatz, last seen in this gallery helping Jerry Lewis spank Vampirella, did this piece. Yatz seems to have forgone his customary body-builder physique to create a Wonder Woman who strongly resembles Lynda Carter - and no one can complain about that.