We've recently seen some of Steve O. Reno's highly-polished work in this gallery (see Wonder Woman Spanks Wonder Girl #3), so let's enjoy a little more now as Wonder Woman turns Supergirl over her knee once again. That OTK position is one of the high points of this drawing, with Supergirl's fanny well turned up for WW's convenience. Another strong point is Supergirl's almost childlike expression with her finger to her lip as if to say, "Ooops - looks like I made another boo-boo!" Yes, you did, sweetheart, and Wonder Woman is going to see to it you don't do it again anytime soon. The choice of costumes is interesting, with WW wearing her original one (you can tell by the American Eagle on her bustier) and Supergirl wearing her hot pants outfit. (We're not sure about the numbering because Supergirl wore a large number of costumes each for a very brief time around 1970-71 before going to shorts with trimming and then shorts without, and even though we have all those old issues of Adventure Comics, we're not going to bother trying to document her costumes - that's girly stuff).
Below left is the artist's original version, while at right we have the one colored by Pinup Guy, who may have renamed it "Marble meets Steel" (someone did) to describe what happens when WW's super-hand contacts SG's steel-hard derriere. You can even see the sparks fly!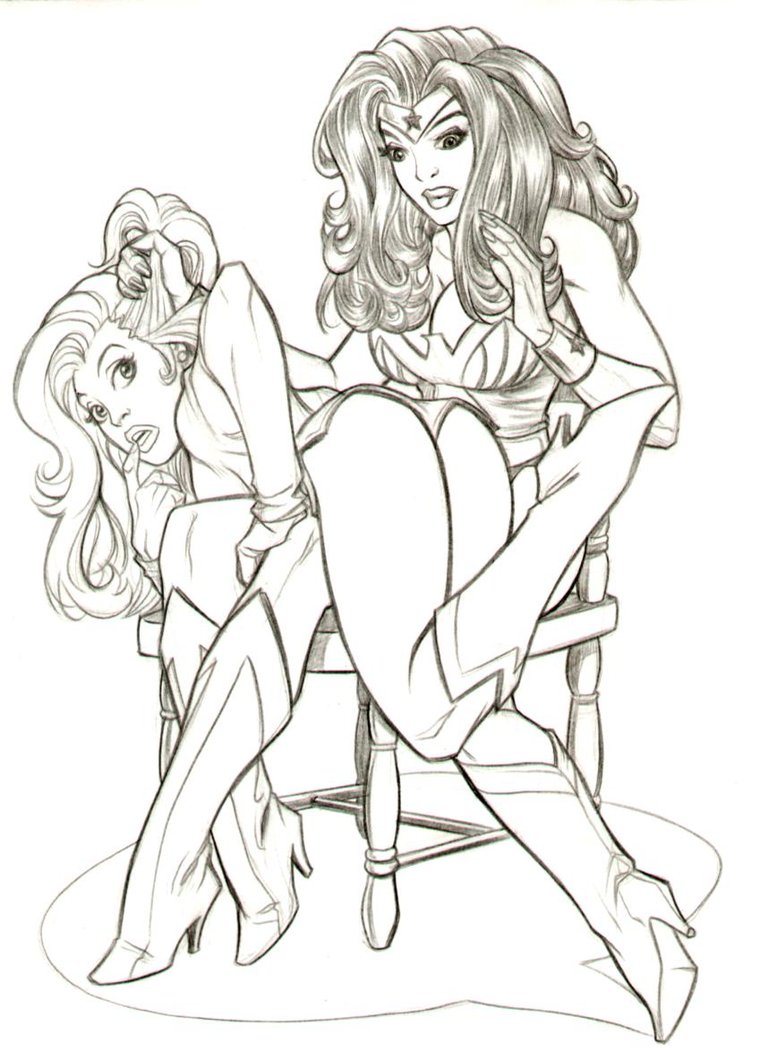 Art by Steve O. Reno (original version). Characters © DC Comics Inc. (click to increase in size).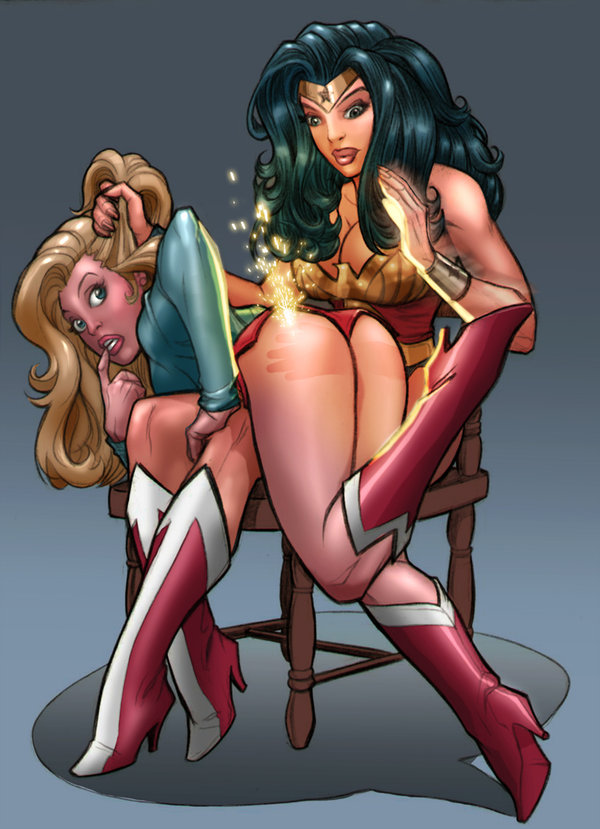 Art by Steve O. Reno (colored by Pinup Guy). Characters © DC Comics Inc. Posted by the Web-Ed on 08/23/2013 (click to increase in size).