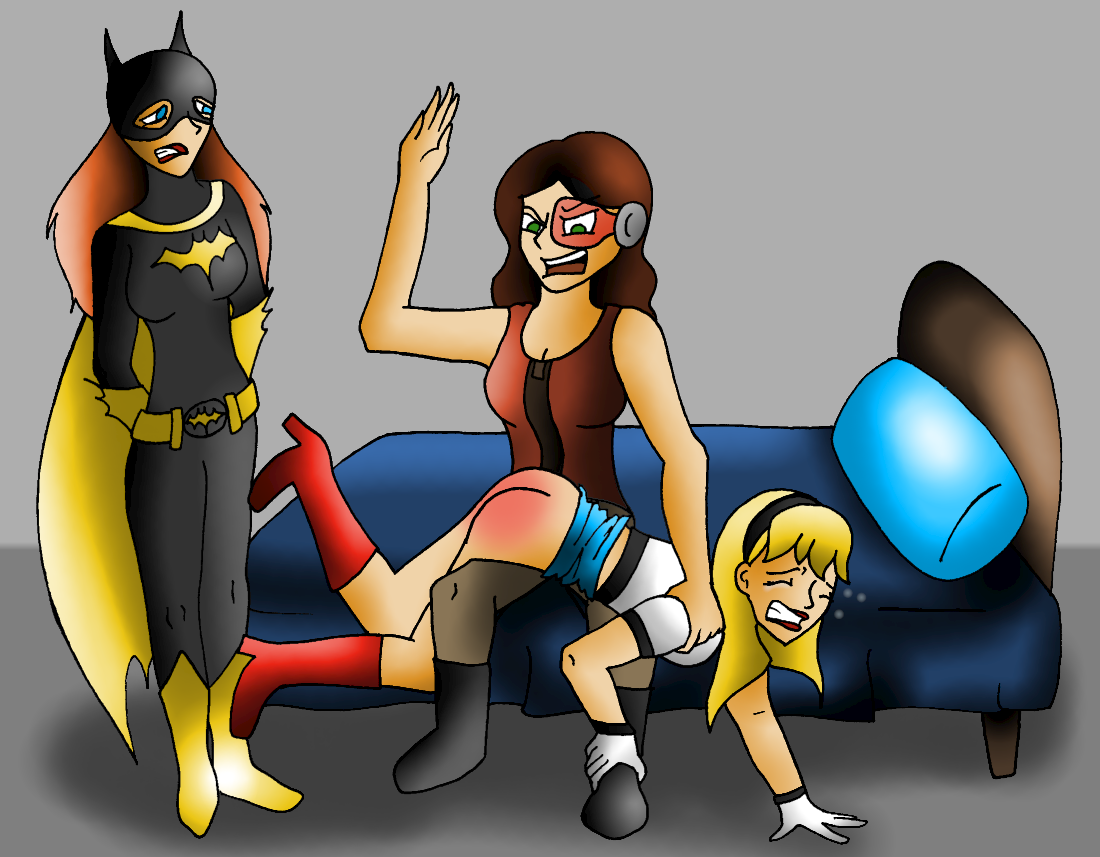 Art by Zani-alone. Supergirl, Batgirl © DC Comics Inc.; Captain Zani © Zani-alone. Posted by the Web-Ed on 09/06/2013.
More now from Zani-alone, whose work we saw recently with Superman Spanks Supergirl #7. This time Batgirl too awaits her turn OTK while watching Supergirl catch it good. And who is this spanker who can reduce the Girl of Steel to tears? It's none other than Captain Zani, Zani's alter-ego! Yes, Zani is one of those extra-rare female tops, like Jenna the Spanking Fem-Fatale, who is also an artist (even female tops who don't draw are rather uncommon). Unlike Jenna, however, superhero comics do not seem to have been a big influence on Zani - she once wrote "I never thought about spanking superheroines". Her superhero work, including this piece, was therefore all done on a commission basis as far as we know.
Zani favors a simple, angular line with very few curves - often the only round objects in her drawings are the spankees' bottoms! The emphasis is on using expressions to tell a story, and from the expressions here we can infer that Capt. Zani is determined to mete out punishment, Supergirl is very sorry for whatever it was she did, and Batgirl is really worried about the fact that her turn is next!