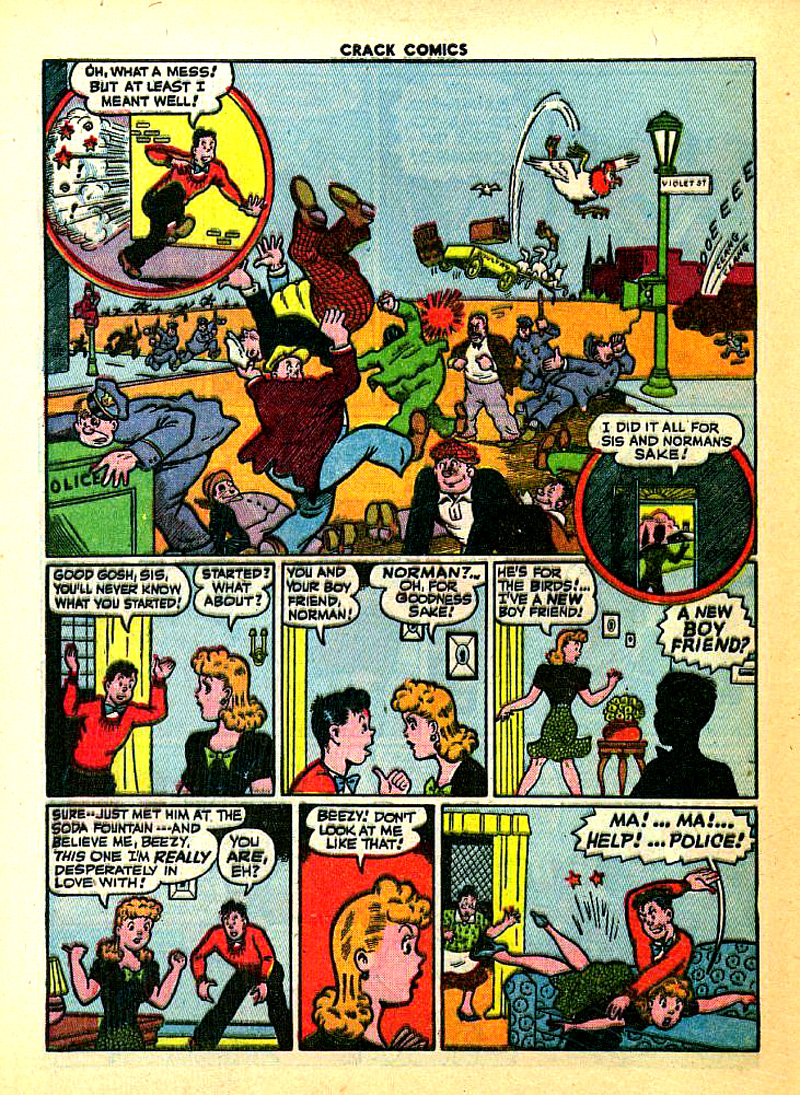 The complete last page (art by Bernard Dibble). © Quality Publications.
As he contemplates the scene of destruction he has unwittingly caused ("Oh, what a mess! But at least I meant well"), Beezy consoles himself with the knowledge that he did it for his sister's sake. Then he finds out that his sister has a new love! We can hardly blame him for what he does next.
"Beezy - don't look at me like that!" pleads Betty in the penultimate panel as he advances upon her. But Beezy is determined to mete out justice, which he does in the ultimate panel. Offhand, we can't think of another brother/sister spanking in a comic book, although another episode of Beezy in a different issue of Crack Comics did feature a Big Sis/Little Sis spanking.
The last three panels work together to make this a fine scene: a nice build-up as Betty realizes she's in trouble, with the spanking concluding the story - and of course, a M/F spanking is the best possible element in any comics scene!
Quality was a good line that generally lived up to its name. What's interesting is how many spankings we've found from their line in titles like Crack, Hit, Smash, and Hickory! Apparently, these strangely appropriate names were coincidental, but this coincidence is certainly an interesting one.