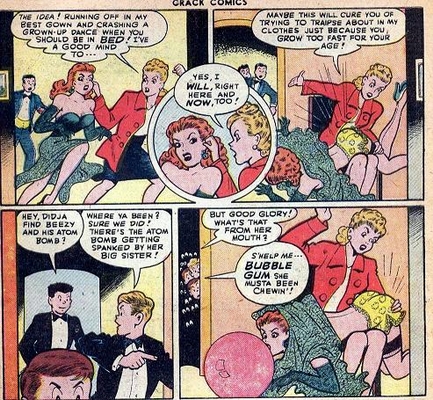 Story and Art by Bernard Dibble.
From the pages of the superbly-named Crack comics comes this scene of Big Sis spanking Little Sis. Apparently, Little Sis (nicknamed "Atom Bomb" by her friends for some reason) took Big Sis's best dress and stayed out late at a party - certainly good enough reasons to spank her, in our view. Although Big Sis uses the wrong hand (someone should explain to these artists that it is possible to spank left-handed), it nonetheless looks like Little Sis feels the effects. The artist and date of this comic are unknown.

07/30/2010 Update: We have discovered that the strip shown here is Bernard Dibble's Beezy. This is from Crack Comics #52 (January 1948). Dibble also did an earlier spanking in this strip.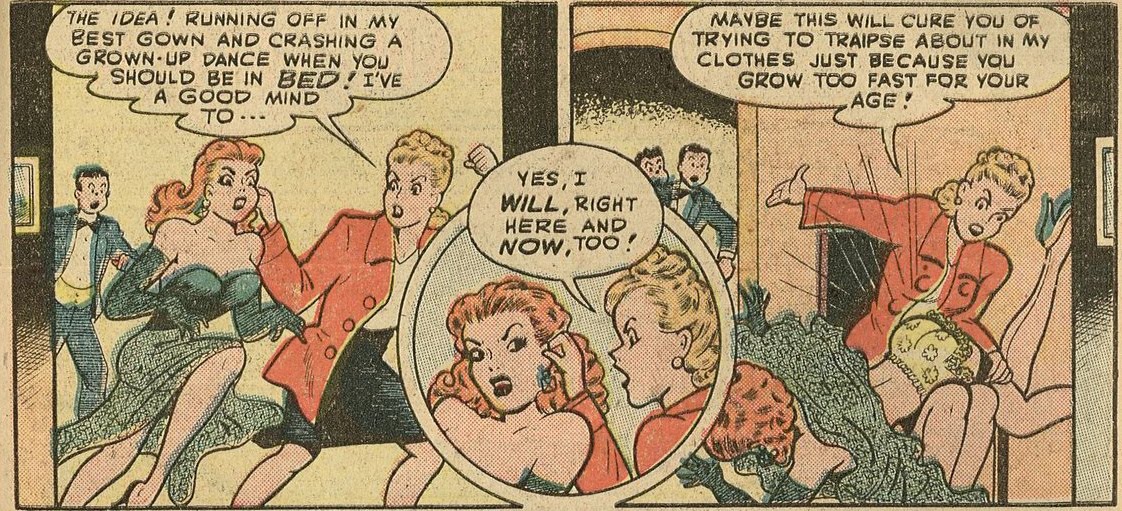 Posted by the Web-Ed on 10/03/2014 (click to increase in size).
10/03/2014 Update: Here is a more detailed scan of the spanking panel.