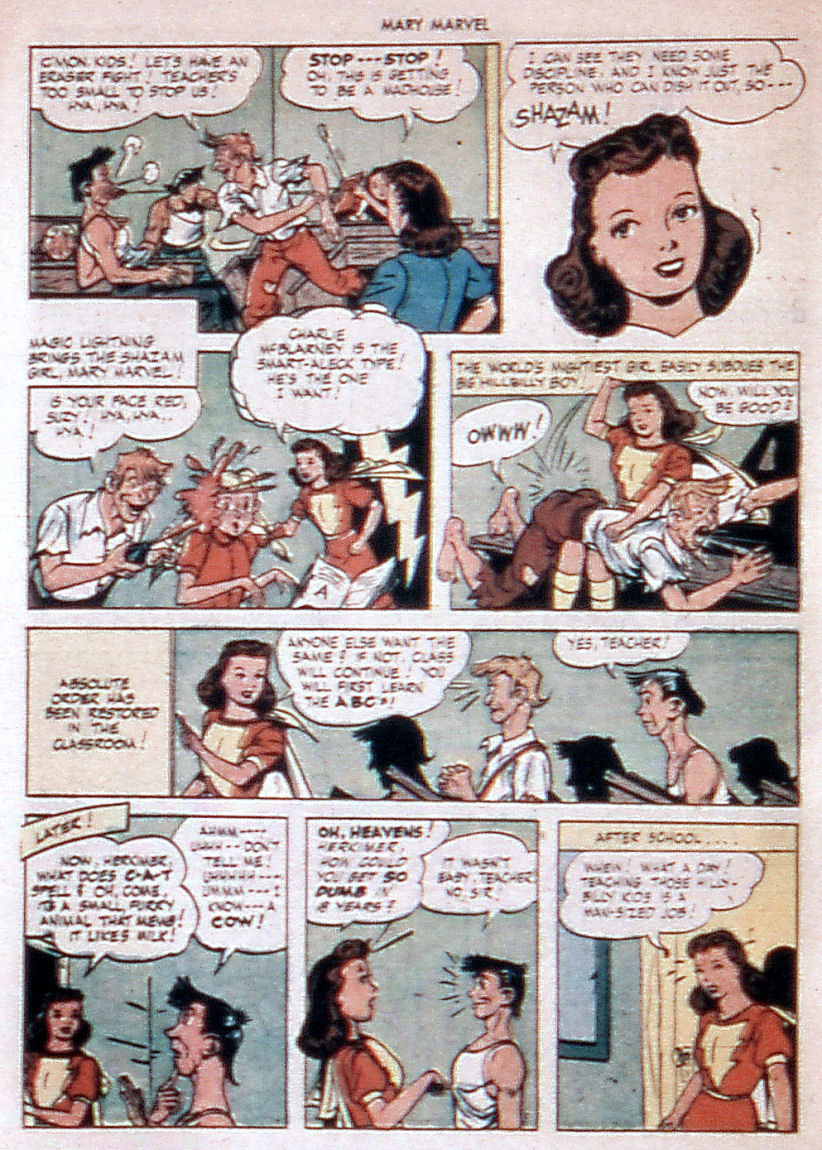 Let's take a look at the context of this spanking, which came from the very first issue of Mary Marvel (#1, December 1945). Billy Batson's sister, Mary, volunteers to teach at Hog Hollow, but faced with unruly pupils, she changes into Mary Marvel and lowers the boom. The writer (thought to be Otto Binder) seems to have been influenced by Li'l Abner's Dogpatch, since the names "Hog Hollow" and "Charlie McBlarney" are exactly the kind you'd expect Al Capp to have dreamed up. The immediate recourse to corporal punishment in restoring classroom discipline is something readers of the time would probably have expected.
Having spanked the chief troublemaker, Mary then turns to the rest of the class and asks, "Anyone else want the same?" Apparently there were no spanko boys present, because if there had been, they would no doubt have taken Mary up on her offer! Amazingly, no one in the class seems surprised that their teacher is really Mary Marvel, who has just revealed her secret identity in front of all of them!
We found this at Hero Machine, and we'll continue to search every Golden Age comic we can get our hands on. If we ever find one with Mary Marvel getting spanked of course we'll present it here immediately. And there's always the possibility of a commission...