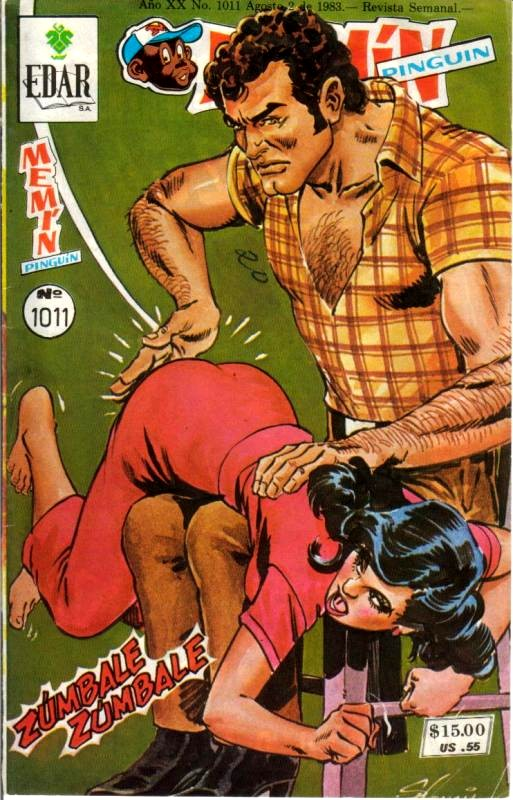 Memin Pinguin #1011 (August 1983). Published by Edar(?). Posted by the Web-Ed on 02/24/2012 (click to increase in size).
We have previously seen an earlier spanking from the Mexican comic Memin Pinguin #288, and there were three more (with a fourth implied!) on the cover of issue #109. These won't be posted (though they're in the Comics Spanking Data Base) because they involve juveniles, but if there was any doubt that Memin Pinguin was a spank-friendly comic book, the three additional spankings in this issue (including one on the cover) should dispel it.
The original scanner of these pages is unknown. They were picked up years ago by Dave Wolfe, who later posted them on the SpankingPanels forum, from whence they have made there way here. The English translations here were supplied by Dave.
The cover art gives us a well-positioned spankee offering a nice target, but there are some peculiarities with the spanker. Although reasonably well-drawn above the waist, his lower legs are way too short, leaving him badly malproportioned. Also, his right arm is still raised as it would be before the spank is applied, but since this is a "moment of contact" shot, his forearm and wrist are twisted into a terribly awkward and uncomfortable position.