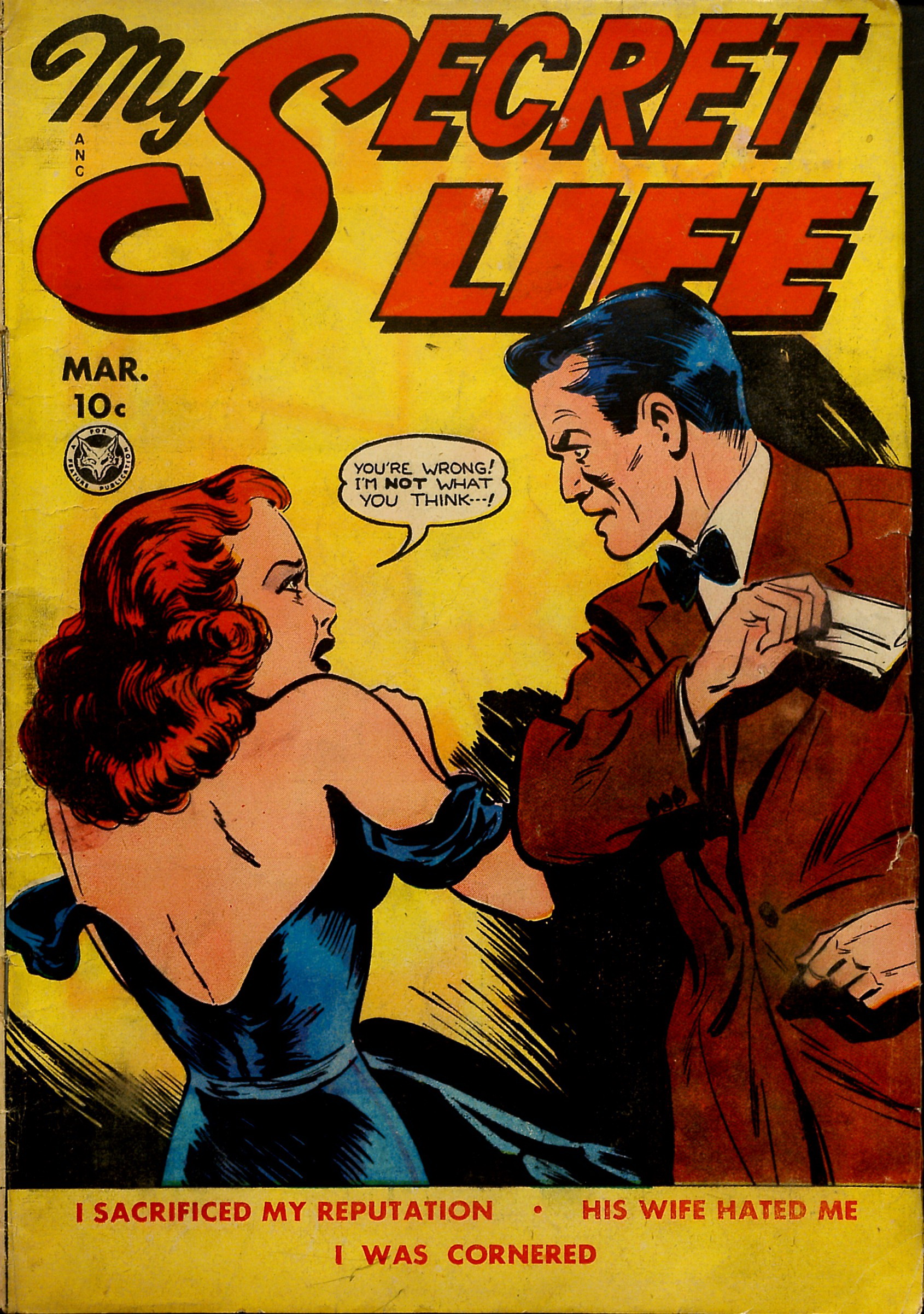 My Secret Life #26 (March 1950). Cover artist unknown. Published by Fox Feature Syndicate (click to quadruple-size).
Fox was a notorious (today we might say "celebrated") comics publisher of "Good Girl Art," earning the ire of the prudish back in the 40's and the feminists from the '70's onward. For that very reason, we have long hoped to find more spankings in their books since we prefer our spanking scenes on the erotic side and sexy spankees certainly contribute to the eroticism of a scene. The only problem is that Fox titles tend to be scarce and valuable, and a number of them are neither completely indexed yet nor available in digital format.
The best Fox scene at least until now has been from My Desire Intimate Confessions #4, which had a remarkably suggestive front cover, and even now no complete copy of that book is available to us. This cover, from My Secret Life #26 (March 1950), is tame by comparison, but the book does contain a nice spanking, a rather unusual man-spanks-girlfriend's-sister, which we'll see now.
The story of interest is "I Sacrificed My Reputation." Sue and Sally Bennet are sisters struggling in life after their father dies. Sue as the older takes responsbility, but Sally falls in with a wild crowd (by 1950 standards) that drinks alcohol. The cops bust them, and Sue meets Lt. Dan Howard.