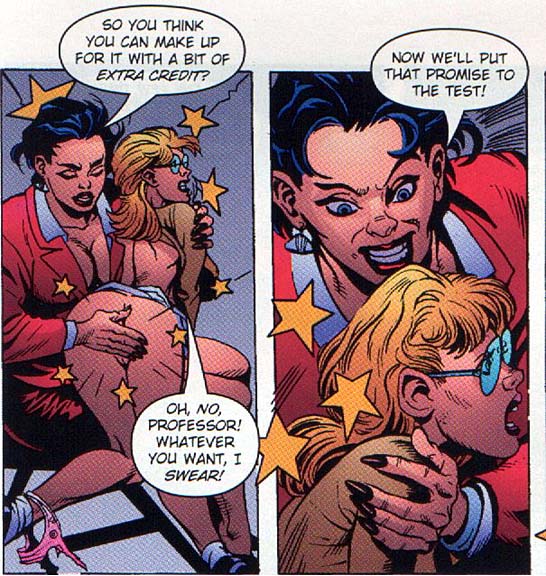 Posted by the Web-Ed on 11/19/2010.
When we speak of corporal punishment in the schools, this is not usually what we have in mind. Here we see a female professor spanking the daylights out of a female student. We're just guessing, but based on the professor's expression, it seems her motivation is something other than maintaining classroom discipline - and that's just fine with us!
This is believed to have come from Penthouse magazine, date unknown.
03/11/2011 Update: "Bill" informs us that this scene, as well as Katarina, came from either Penthouse Comix or Penthouse Men's Adventure Comics, both of which seem to have run roughly from 1994 to 1998. Thanks, Bill!