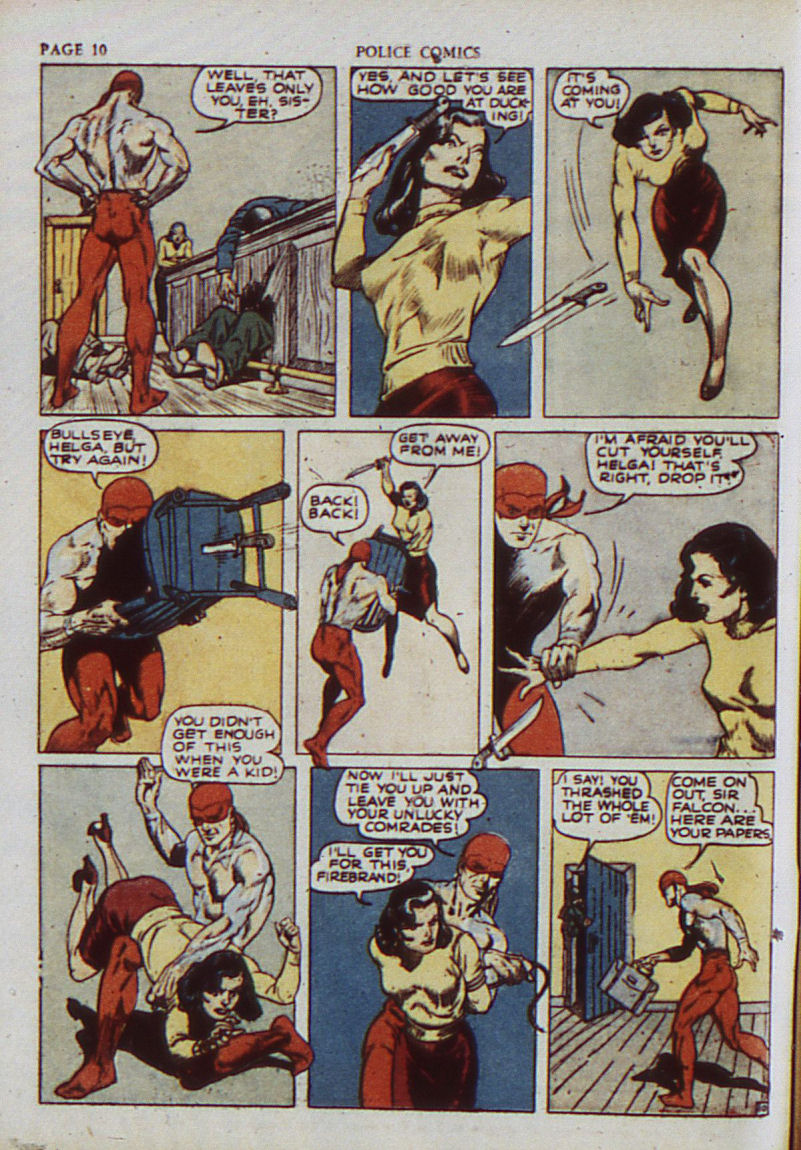 To give you a feel for the flow of the story, here is the complete page 10. The story has already reached its climax - the fight with the gang - and there isn't any post-spanking rubbing or other interesting developments past this point. The artwork, by Reed Crandall, is very good with a fine line and solid figure drawing. Crandall later went on to other things for Quality like Blackhawk and Dollman, and also contributed to EC's most brilliant period during the 50's.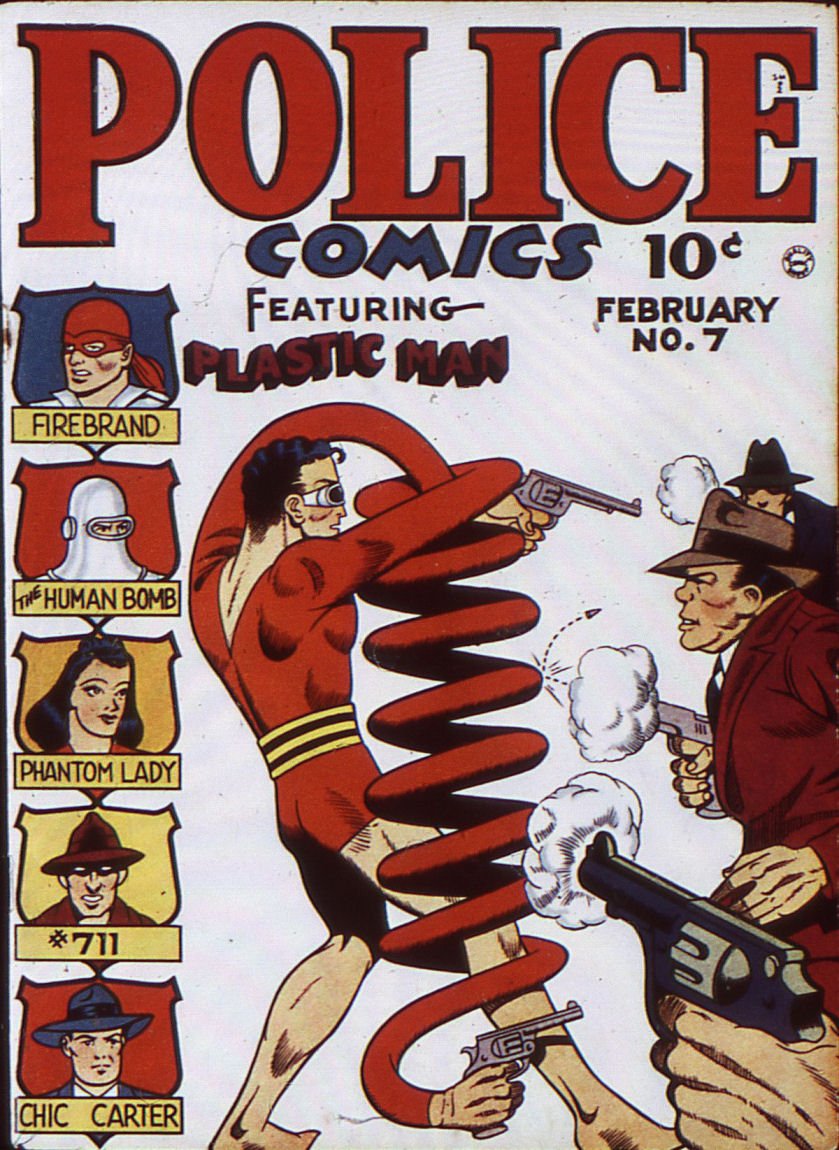 © Quality Publications.
Firebrand made his debut in the first issue of the oddly-titled Police Comics, along with Plastic Man, Phantom Lady, The Human Bomb, and several lesser-known characters. Here's the front cover of issue #7 (February 1942). Plastic Man became the most famous of them, displacing Firebrand on the cover beginning with issue #5, although Phantom Lady later achieved a sort of notoriety, becoming emblematic of "headlight comics" (touched on in the discussion of Frontier Romances #1).
Firebrand reminds us a little of the Scarlet Pimpernel, and of course there were other super-hero types in the same mold like Zorro and Batman. But where Zorro made it to the movies and Batman went further to became a cultural icon, Firebrand flamed out with the thirteenth issue of Police Comics. At least he burned long enough to warm one bad girl's behind.