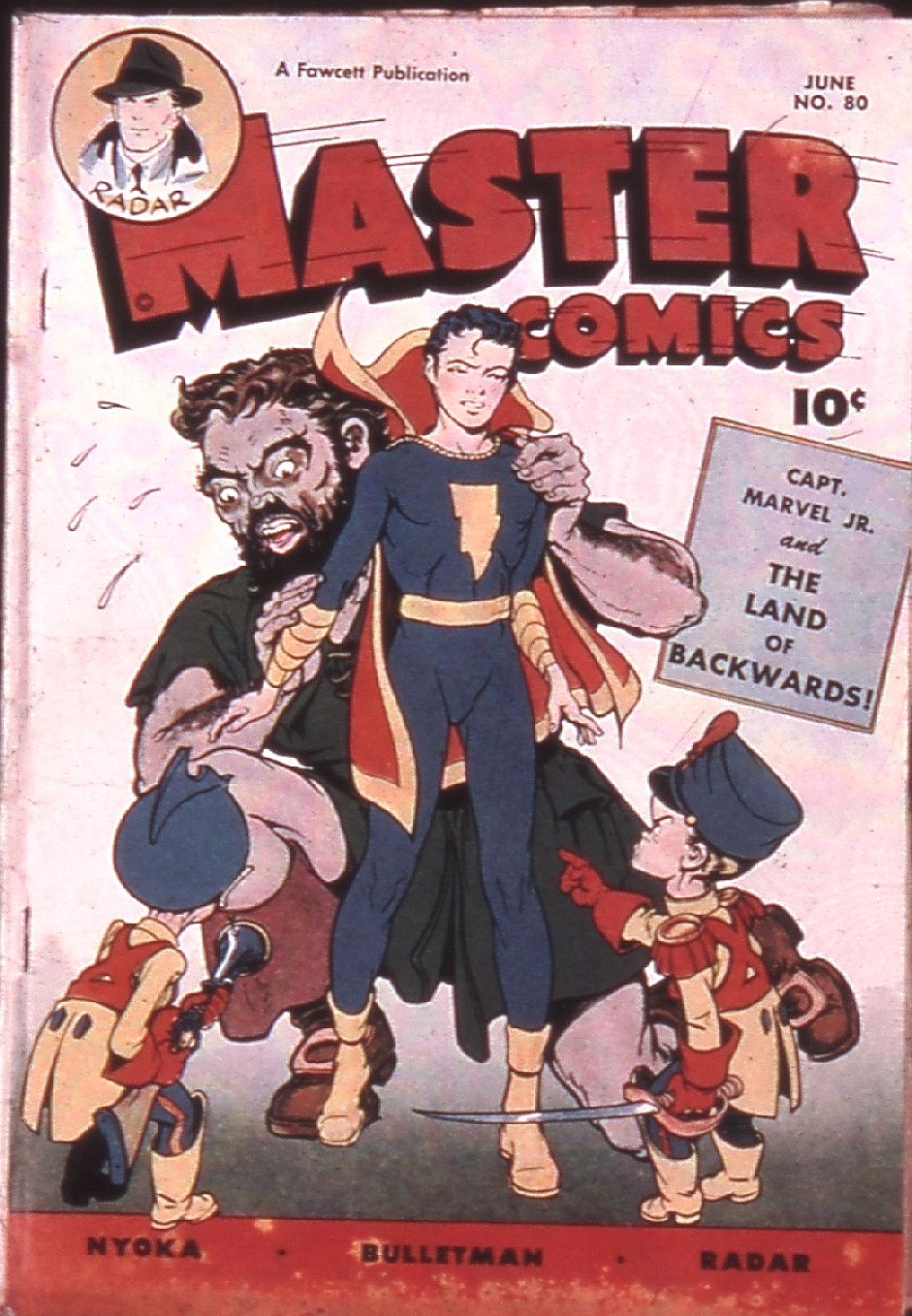 Cover of Master Comics #80 (June 1947). Published by Fawcett.
We said a few things last time about the lamentable tendency toward midget-spanking in 1940's comics, a tendency which reached its nadir in Master Comics #80 (June 1947). For here we have not only Captain Marvel Jr. spanking midgets, which by now we should be able to take in stride, he also teaches the local giants how to spank the midgets, something that apparently they weren't able to figure out on their own. On the cover at left we see a giant hiding in fear behind Capt. Marvel Jr. from a couple of midgets.
Let's take a look at two pages from "The Land of Backwards" (pencils and inking by Bud Thompson; writer unknown).