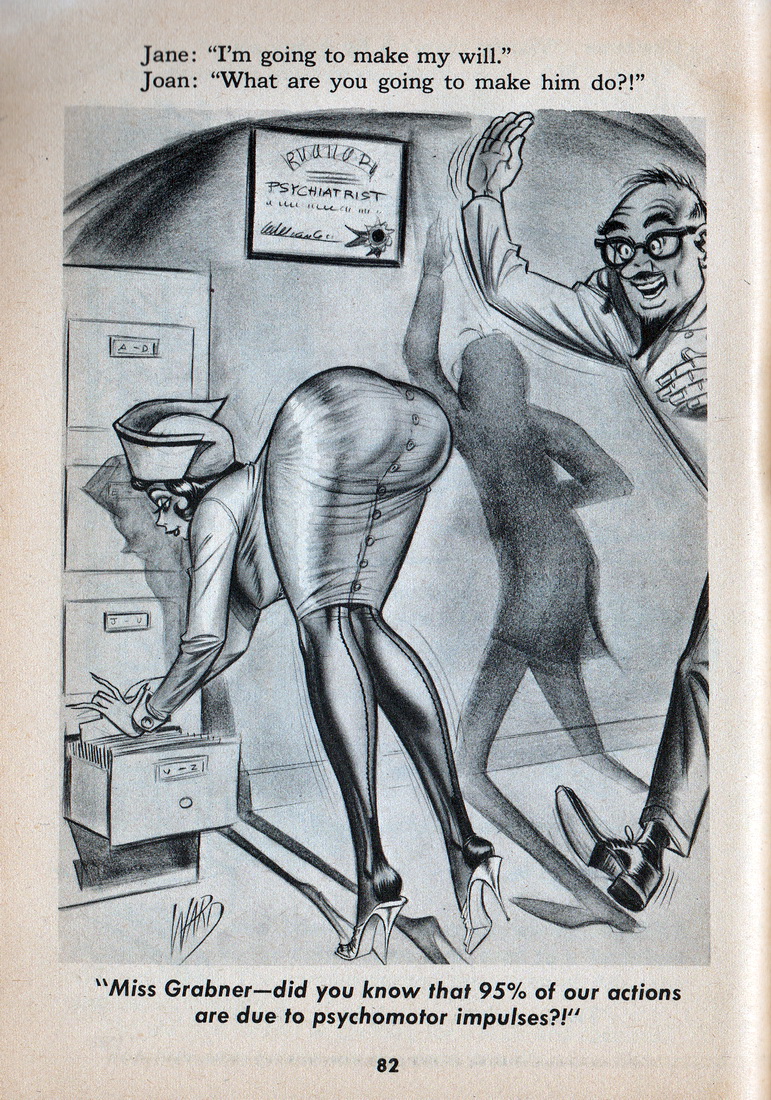 "Psychomotor impulses" are about to lead to a stinging rear for Nurse Grabner. From Jest (January 1963). From the collection of and posted by the Web-Ed on 03/01/2013 (click to double-size).
Back in Humorama Spanking Positions, we mentioned the time-honored "Bending Over the Files" gag, in which a pretty girl gets our attention by, well, bending over to reach a low file while various male witnesses stand around staring. In a later article, we'll show how early spanking cartoons in the Burlesque style of "Bend over, get a swat" gave way to a more modern style during Humorama's peak years (1956 - 1960). The interesting thing about this effort by Bill Ward is that it's a throwback to the earlier, pre-1955 style with Nurse Grabner bending over and about to get the swat - and the old filing cabinet excuse was thrown in for good measure!
Actually, we can't yet prove that this cartoon dates from the post-1955 "modern" period, although our best guess is that it's c. 1956. The version see here is from the January, 1963 issue of Jest and features most of Ward's well-developed trademarks: the polished work with the conte crayon, well-endowed round-bottomed spankee, and lecherous spanker.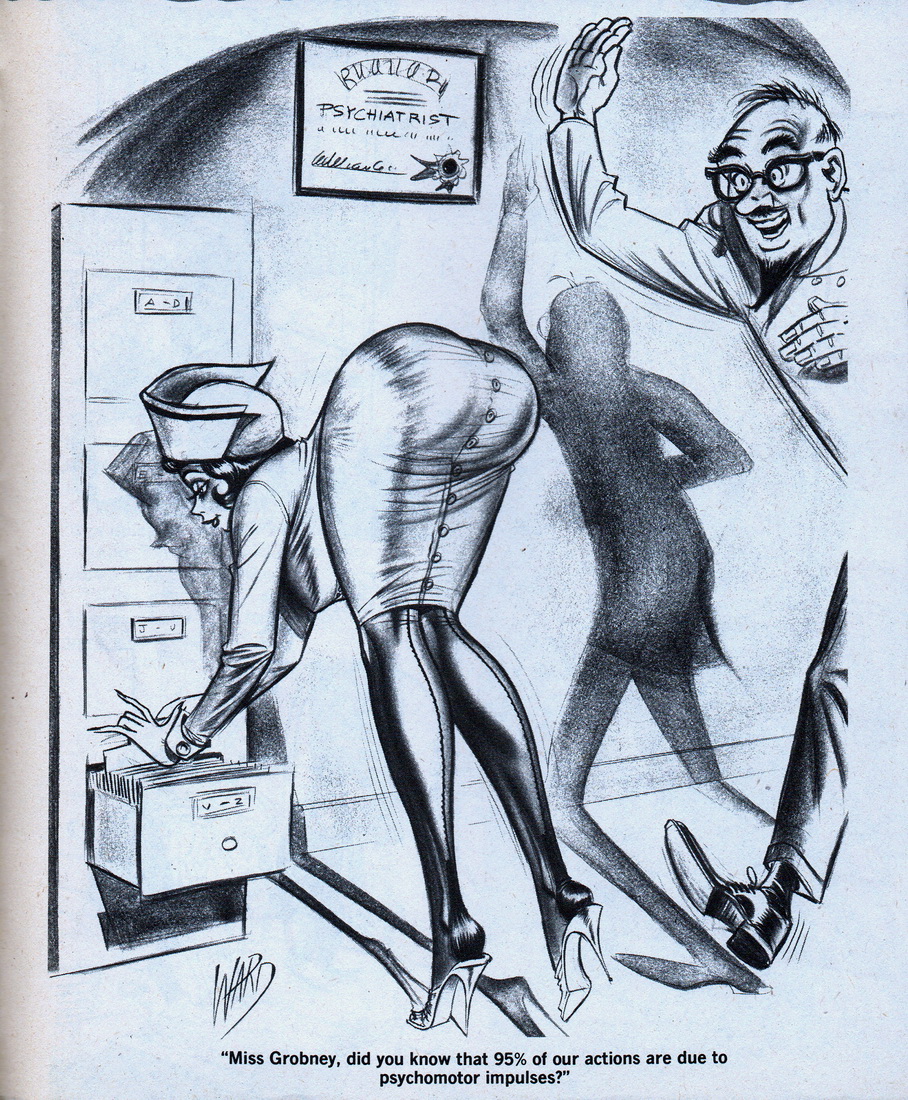 Note that "Miss Grabner" has been changed to "Miss Grobney". From Popular Cartoons (January 1971). Posted by the Web-Ed on 11/28/2014 (click to double-size).
11/28/2014 Update: We found what we believe to be the cartoon's third printing in the January 1971 issue of Popular Cartoons. Since there is no particular reason for "Miss Grabner" to be changed to "Miss Grobney," we conclude that it was simply a transcription error. Cartoonists of this period normally used plain block lettering to indicate the caption, but it was of course sometimes changed by the editor, whose writing was less easy to read. Perhaps that happened here, and the first editor (Abe Goodman) rewrote the caption, then the second editor (identity unknown) misread Goodman's writing.