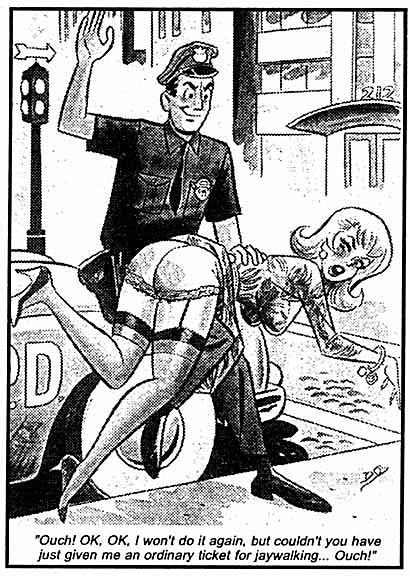 Photostatic copy from unknown source (click to increase in size).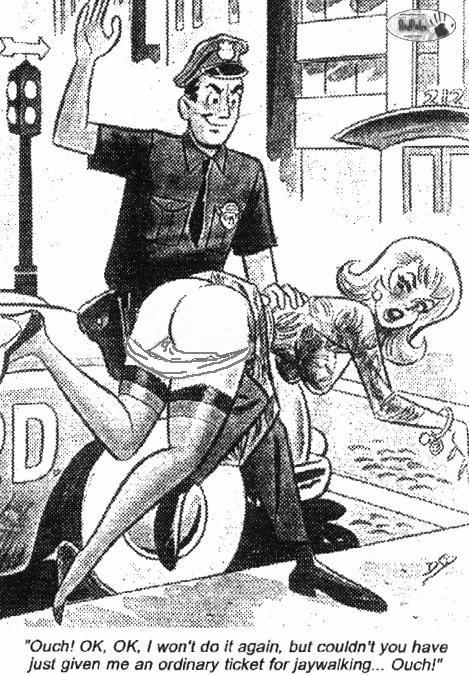 The version at left as altered by Funbun.
Dan DeCarlo did three "cop-spanker" cartoons, two of which (Spanked Speeder and Redlight District) we have already seen in this gallery. In the third, the spankee's offense is jaywalking and the summary punishment is administered by a cop who looks suspiciously like the Archie gang's Reggie Mantle. Good variant OTK positioning, although once again the spankee seems to be levitating just above the spanker's lap, and as usual DeCarlo provides us with a decent gag.
Until now, the version at far left has been the only one seen on the 'net (including Funbun's bare-bottomed variation of it at near left). The original source is still unknown, but we'd guess it was first printed between 1956 - 1961.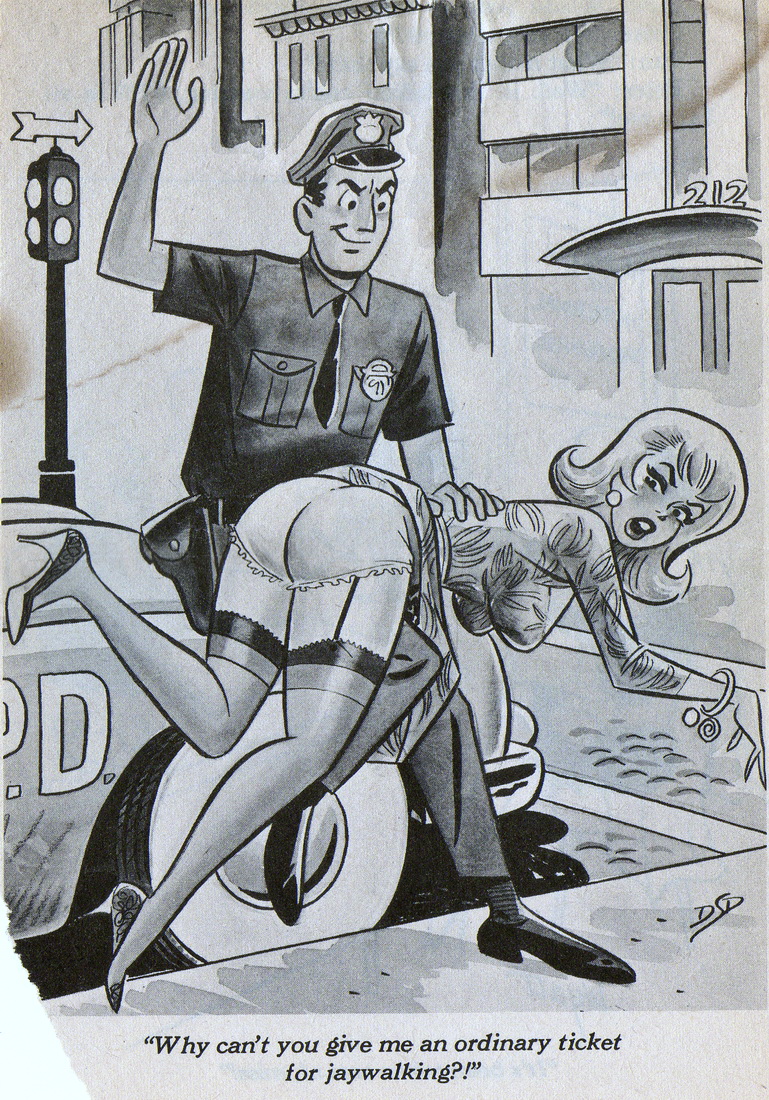 From Mike's collection (click to double-size). Scanned and posted by the Web-Ed on 05/11/2012.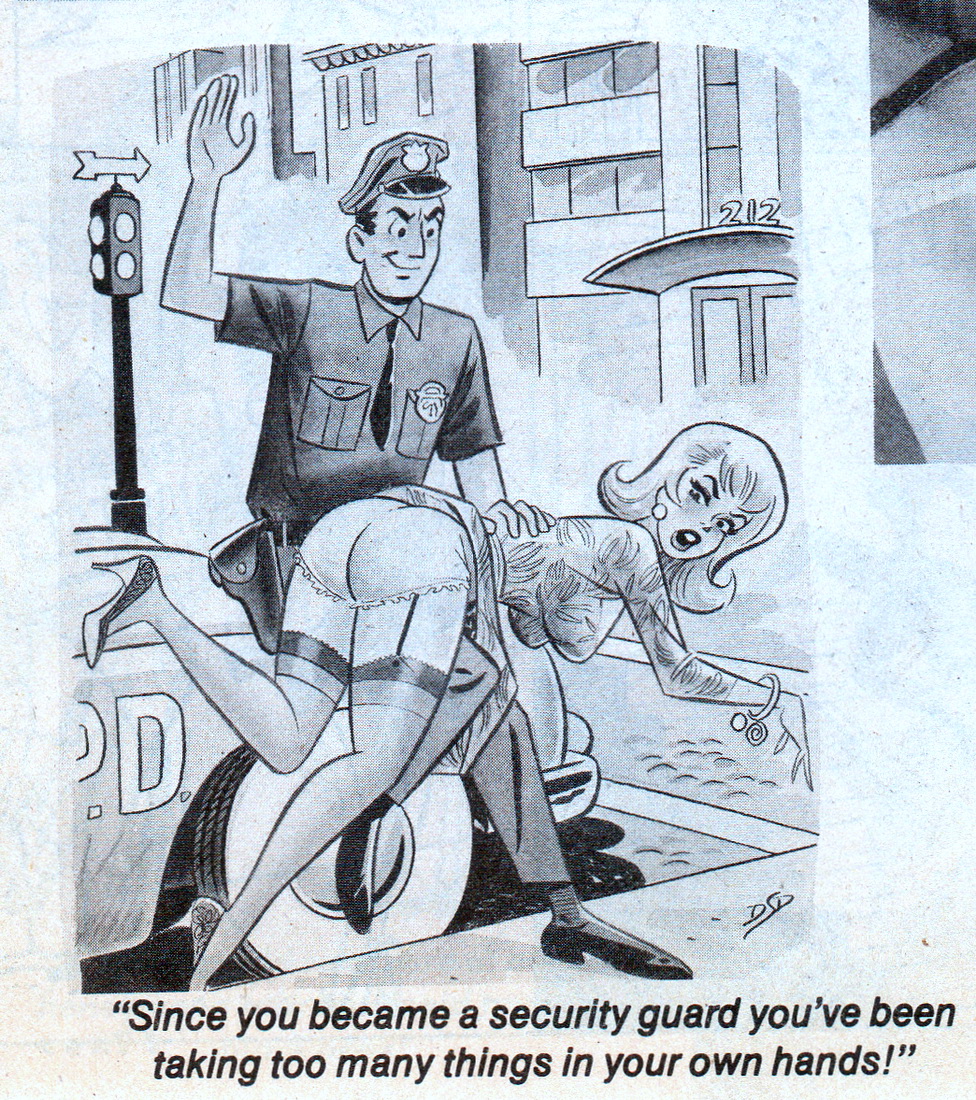 From the collection of and posted by the Web-Ed on 04/05/2013 (click to double-size).
At left, more detail is visible in this version which we scanned from Mike's collection. Again, the publication details are unknown but we believe this was the second printing probably dating between 1963 and 1970. Another scofflaw gets her just desserts!
At right we have what must be the last version of this cartoon to see print, from the May 1981 issue of Popular Jokes. Whoever was doing the editing at this late date unwisely decided to change the caption to imply the spanker is a security guard, even though "P.D." is plainly lettered on his car!