A financially-ambitious young lady of the theatre discovers that Sugar Daddies are indeed like real daddies in one important respect: they spank! Dan DeCarlo came up with a good gag as usual, but for once he doesn't employ the OTK position, probably because he chose to set this one on, well, a set which didn't have any chairs handy. We wish he could have worked in the OTK position somehow, but he does at least have "Daddy" raising the spankee's skirt to apply the spanks to the seat of her panties.
We don't believe this cartoon has ever appeared on the web before - perhaps the only DeCarlo "spanker" of which that is true. It was taken from the August 1964 issue of Laugh Riot, but we believe that was its second appearance, the first being in an unknown digest from probably 1957 or '58, because we know that DeCarlo left both Timely (Atlas) (where he did humor books like Millie the Model for Stan Lee) and Humorama to work full-time at Archie sometime close to 1960. His concern seems to have been that Atlas and Humorama looked to have uncertain futures, and given the conditions in the industry at that time, we'd say that his assessment was certainly understandable. (See The Effects of the Comics Code on Spanking, Part 1 for a brief discussion of Atlas's difficulties in 1957.)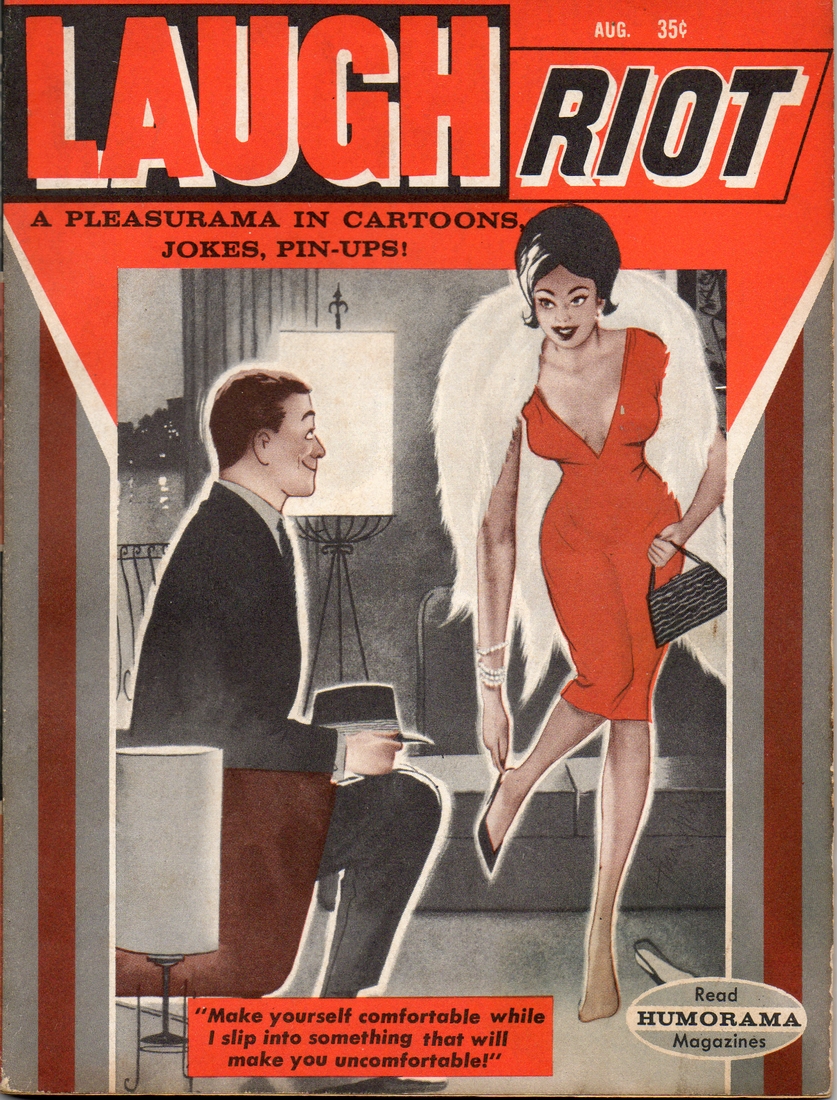 August 1964 Laugh Riot. Scanned from the collection of and posted by the Web-Ed on 05/18/2012 (click to double-size).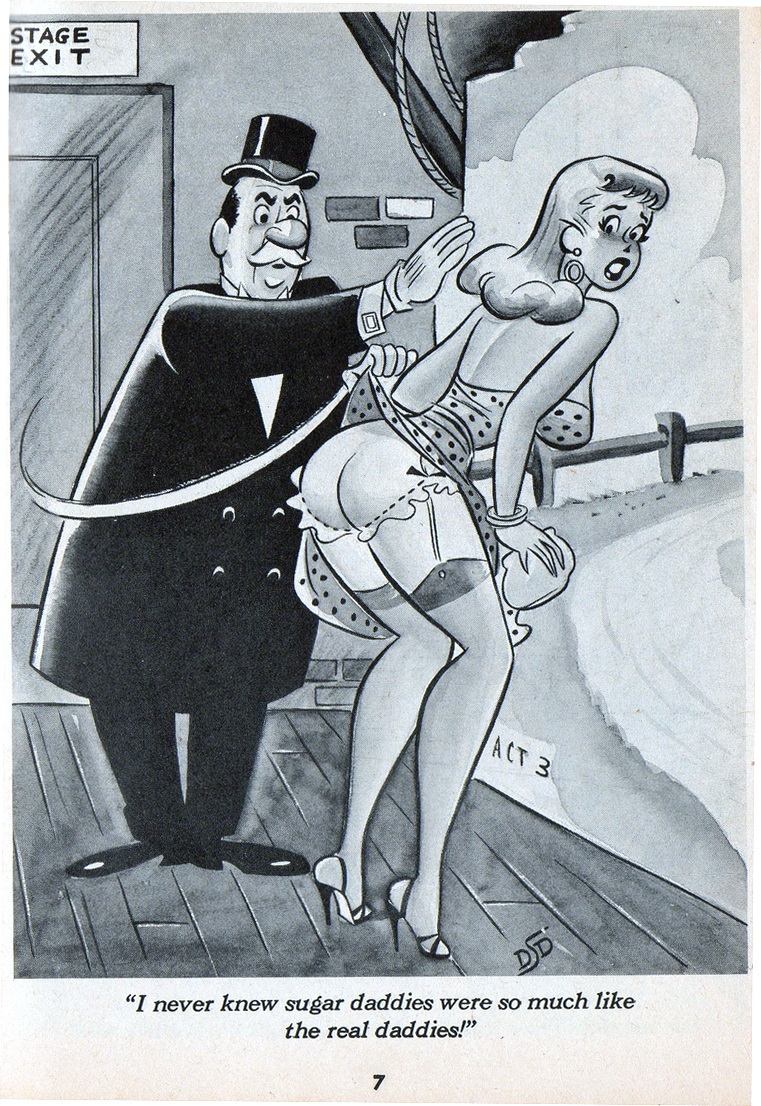 Web-Ed's collection (click to double-size).