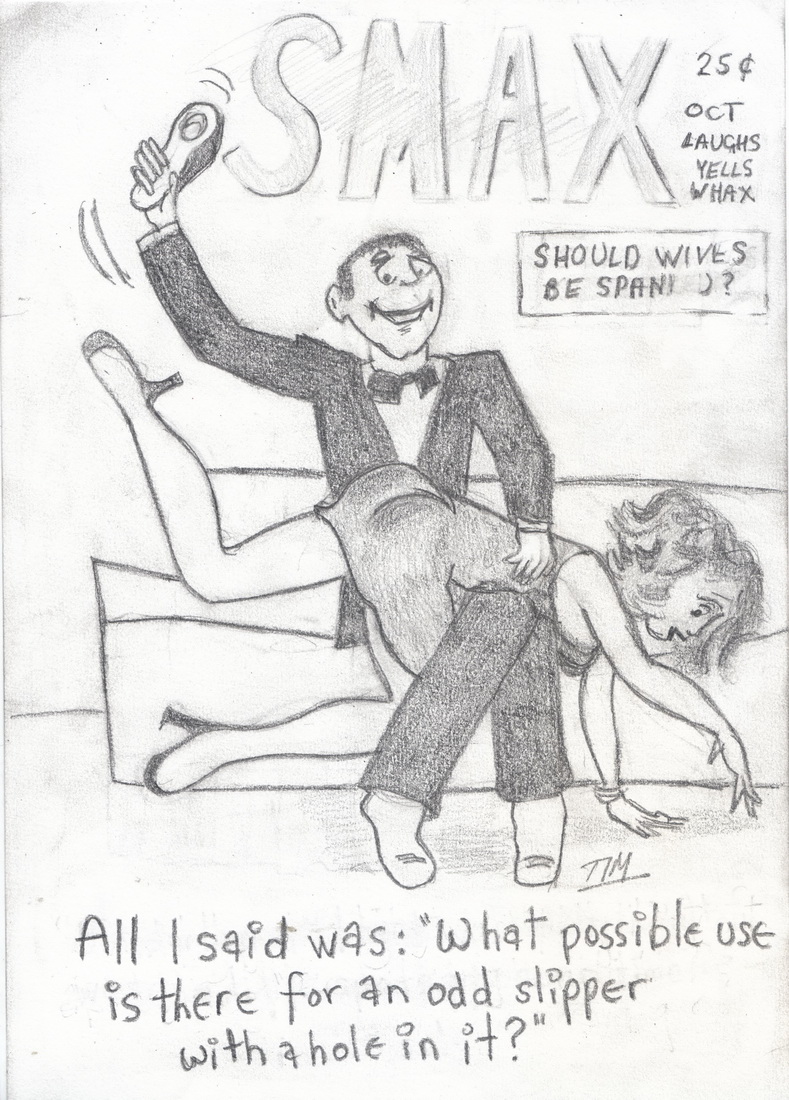 Smax, created by Tim. Posted by the Web-Ed on 04/19/2013 (click to double-size).
For the second in our series of Humorama pastiches by Tim we have "spring cleaning," in which an effort at tidying up has evidently resulted in the discovery of an old slipper with a hole in it. Our spankee-wife was so unwise as to question the utility of this item, which our spanker-husband then decided to demonstrate on her derriere. Tim didn't try to duplicate the techniques of the Humorama artists, who either did line drawings or more elaborate pieces with ink-wash or conte crayon, nor does he mimic any particular style, but he does manage to evoke the feeling of the old spanking cartoons using only his finely-rendered pencils. The sexy spankee here suggests Stanley Rayon to our mind, specifically Shrink Spank #2.
Thanks to Tim and to Michael for sending this to us.