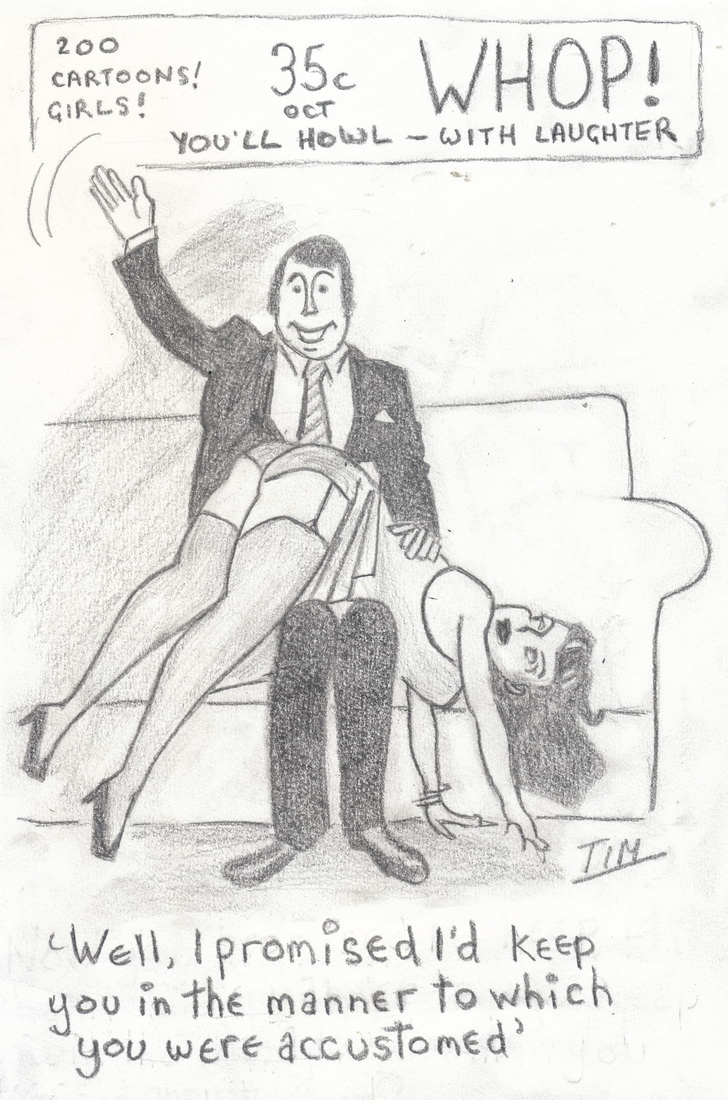 Created by Tim. Posted by the Web-Ed on 06/21/2013
Humorama never came out with a publication named "Whop!", but if they had it would probably have looked very much like this pastiche that Tim did. We mentioned last time that Tim apparently had particular Humorama artists in mind when he drew some of these, and this one suggests Bill Wenzel to us. Not the actual technique, of course - Wenzel's ink wash and impossibly-thin fabrics are nowhere to be seen - but in its feeling. See e.g. Wenzel's Election Bet Spanking, where a relaxed-looking if reluctant spankee is draped OTK with her bottom raised high. The gag too is much the same kind of thing we grew to expect from Humorama editor Abe Goodman:
"Well, I promised I'd keep you in the manner to which you'd become accustomed!"
Several times readers of the old digests might have received the impression that spanking was almost an expected occupational hazard for wives, secretaries, and nurses in Humorama-land!