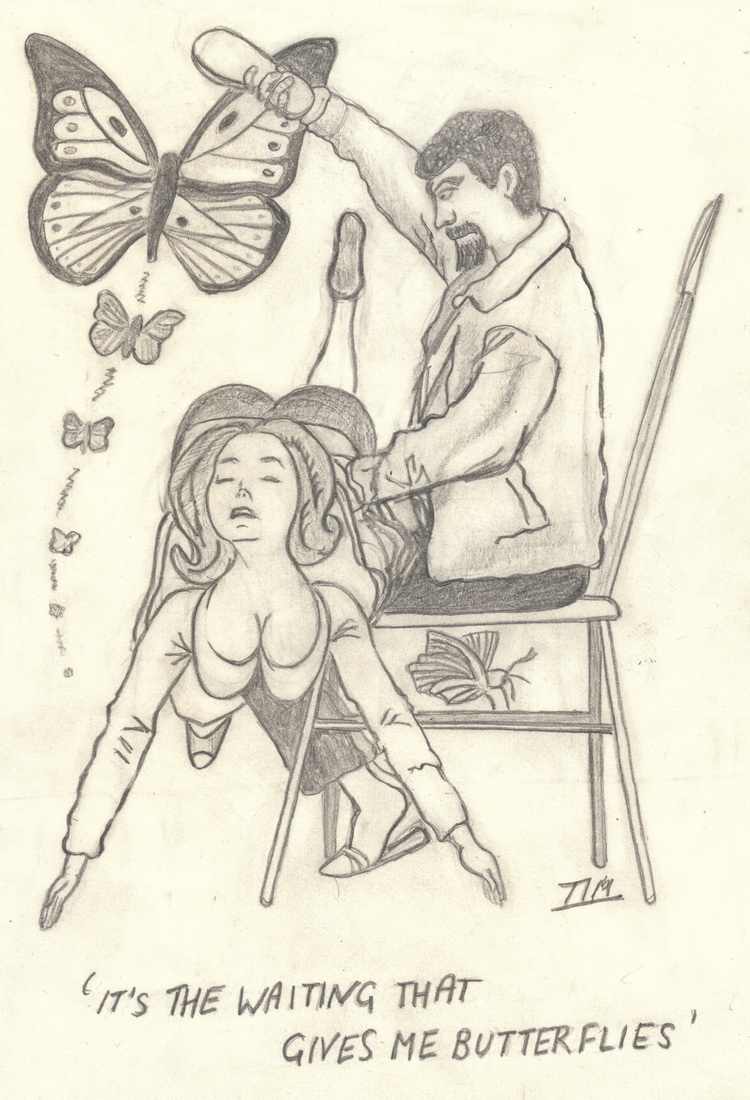 Created by Tim. Posted by the Web-Ed on 05/17/2013
Fourth in our series of Humorama pastiches by Tim is this cartoon about the dreaded anticipation that takes place before the spanking. "It's the waiting that gives me butterflies". Tim apparently had particular Humorama artists in mind when he drew at least some of these, for in theme, this one resembles Hy Del's Suspenseful Spanking, but the compositional style is clearly Bill Ward with the lateral viewing angle, the submissive posture of the spankee's arms and the expression on her face, and of course the kicking leg. (See e.g. Ward's The Seat of the Trouble). The startling and Expressionistic use of the butterflies, however, can be found nowhere in Humorama and is entirely Tim's own invention, and of course Tim never tries to imitate the other artist's actual brushstrokes but renders these cartoons in his own style.
We'll mention again the spankee's nice submissive posture, and further note the good OTK positioning with her bottom raised high.