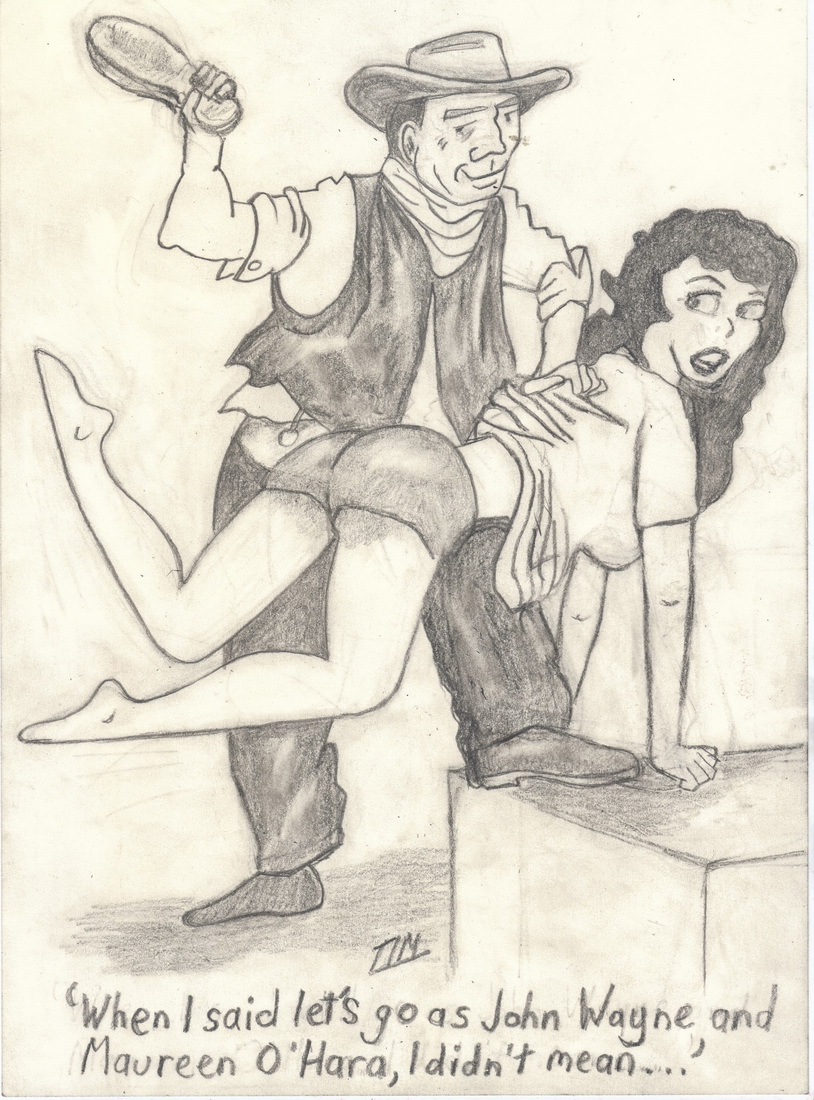 Created by Tim. Posted by the Web-Ed on 05/08/2015 (click to double-size).
We conclude Tim's series of Humorama Pastiches with an effort which is part parody and part homage. The homage is obviously to the classic John Wayne-Maureen O'Hara flick McLintock and it's justly-famous spanking scenes, but having its spanker and spankee dress up as those characters is a gag straight from Kirk Stiles' More Like Daddy: the man spanks just as if he were McLintock himself!
I don't recall O'Hara wearing hot pants in the film, but few will take issue with Tim on this point as they are a good outfit to spank a girl in and the target area here is very well-defined. Likewise, the slipper (or shoe) that the "Duke" is spanking with was not used in McLintock, but is arguably superior to what was (a coal shovel of all things - a poor sort of paddle). The modified OTK position in which the spankee goes over one raised and bent leg is used here to great effect, as her reddening bottom will attest!
And so we end Tim's series on a high note with this exemplar. Again, our thanks to Tim for creating these and to Michael for sending them in to us.