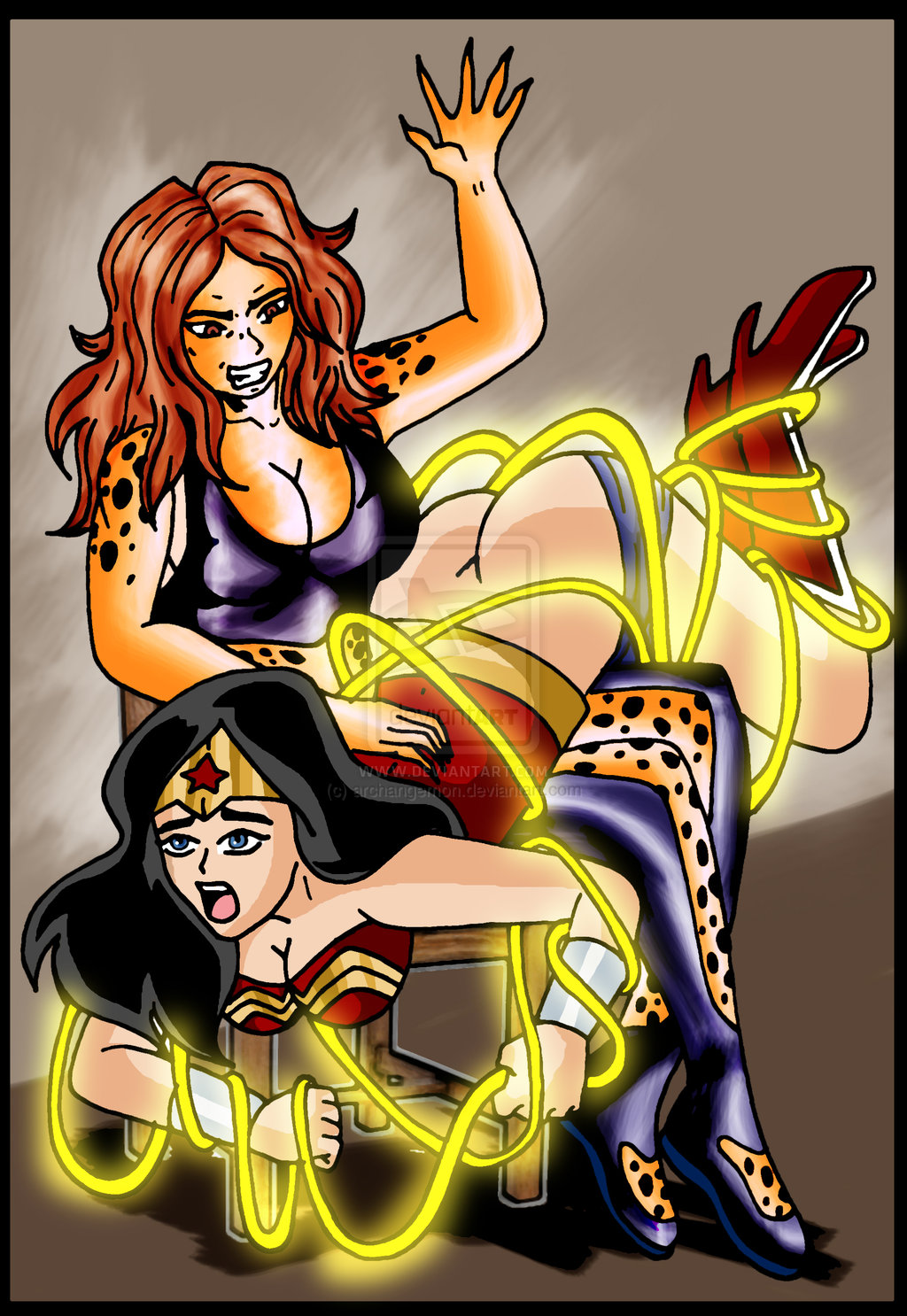 Wonder Woman gets spanked by her old enemy The Cheetah. Art by Archangemon. Wonder Woman © DC Comics Inc. (click to double-size). Posted by the Web-Ed on 10/25/2013.
We've seen Wonder Woman spanked by her old foe The Cheetah twice before: once in Frank Fly's sensual OTK interpretation and the other time in Adam Walters' "It's payback time!" paddling. When it happens a third time, as it does here in this piece by Archangemon, people are likely to think that WW just isn't trying very hard to capture The Cheetah (seen here wearing an unfamiliar costume), or more likely that she just likes being spanked.
Archangemon is no stranger to superheroine spanking, having last appeared here in Nanny Spanks Supergirl, and this is a good scene overall. The OTK position is a little awkward, with WW too far back (that is, her hips too far to Cheetah's left), but Cheetah's got her very well restrained with her own magic lasso and you have to love her expression - she's going to really enjoy making WW squirm under her stinging palm!