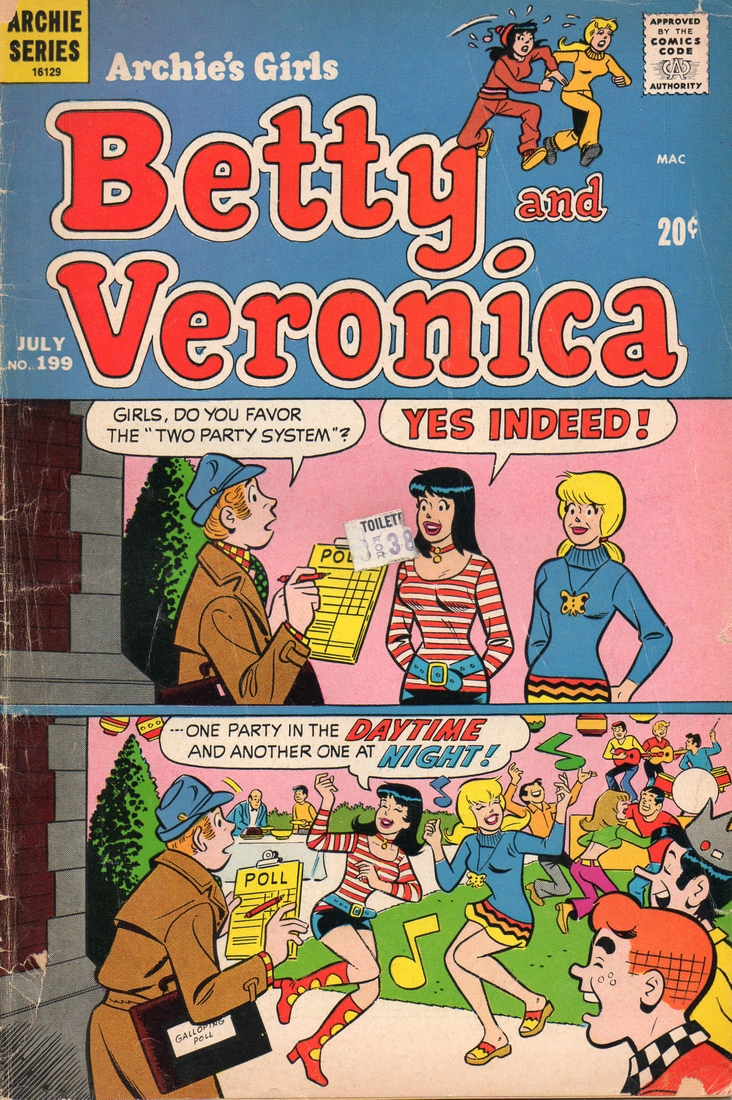 From Robin's collection, now in the hands of the Web-Ed. Art by Dan DeCarlo. © AP.
Thanks to Robin, who sent us a collection of comics published by Archie, we can finally identify the source as Archie's Girls Betty and Veronica #199 (July 1972). The cover gives no hint of the spanking inside, which took place in a story entitled "Daddy's Little Girl" that mainly serves to contrast the characters of (no real surprise here) Betty and Veronica.
The event that drives the plot is the school's annual Father-Daughter Dance. Because Mr. Lodge has a business commitment, Veronica decides to have Archie impersonate him at the dance so that she won't be humiliated.