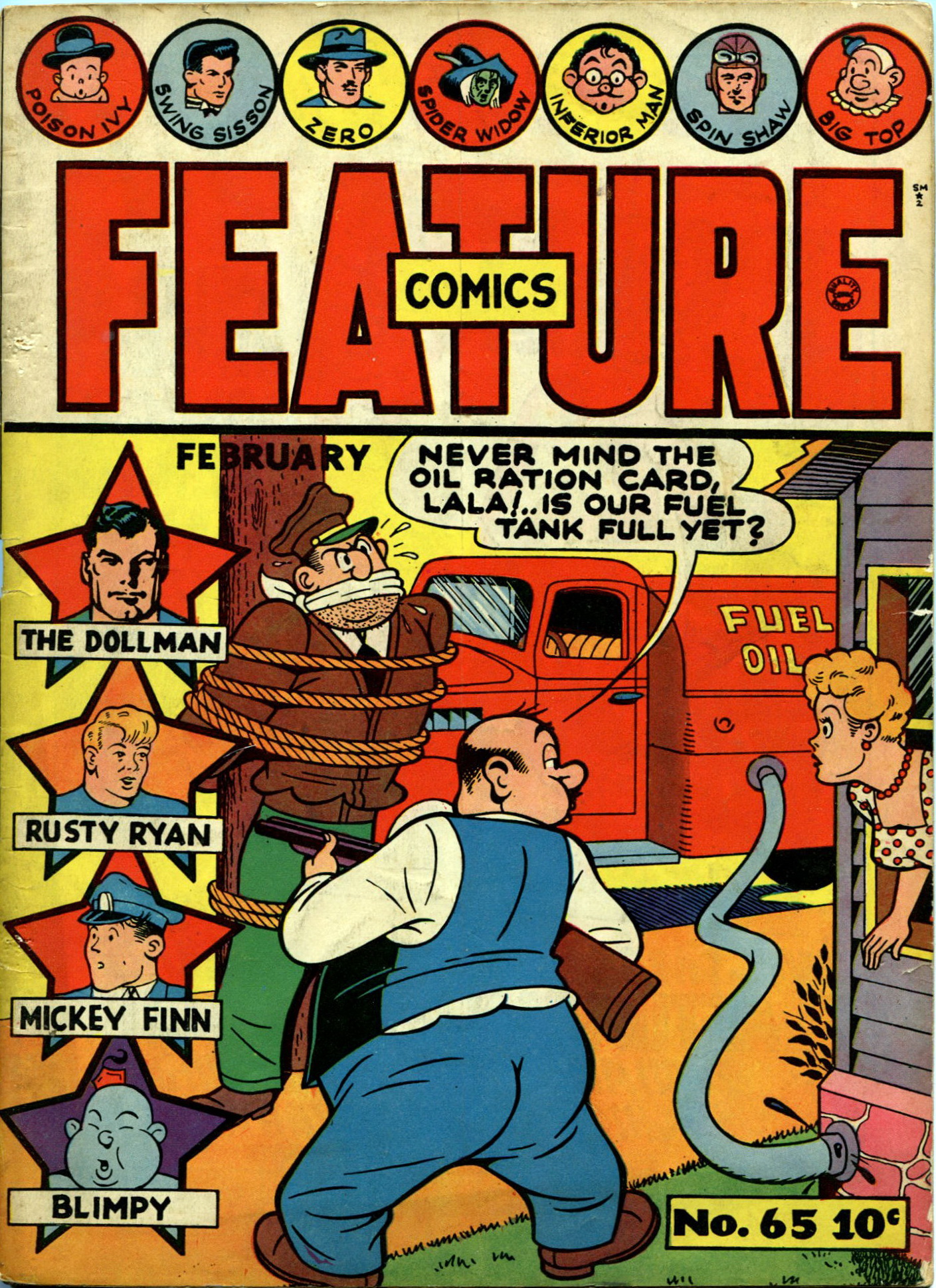 Feature Comics #65 (February 1943). Cover art by Gill Fox. Published by Quality Comics. (Click to increase in size.)
After finding five silly slapstick M/M paddlings in the unfunny humor strip Big Top (refer to the Comics Spanking Data Base for details if you're interested), we finally have one that's M/F, and even though it's not a great scene, it's worth taking a look at.
Because there's a F/M swat that takes place first, we're going to present the spanking panel below by itself so readers can bypass the entire page, which is below that.
The story is simple enough: The boss tells Butch the Clown to audition a new female clown as a possible partner for him. Butch, seeing a pretty young thing along with her aunt, assumes that the young woman is the female clown. Of course it's really the aunt, but when she emerges from a tent fully made-up he doesn't realize this and tries to convince the boss that she's really great. We have to agree with the boss, who remarks "I've seen funnier things at funerals." But he goes ahead and hires her, and when Butch realizes his mistake, he takes the paddle to her.
Bernard Dibble certainly did his share of spankings, at least if he did all the other Big Top spankings as well as this one and the two from Beezy (here and here), but we can't believe he was a spanko, because he's twice passed up the opportunity to paddle a pretty girl (here and in yet another episode of Big Top where Butch is waiting for a pretty girl with a paddle but doesn't actually apply it), nor did he ever (as far as we know) have his creation Molly the Model get spanked either.