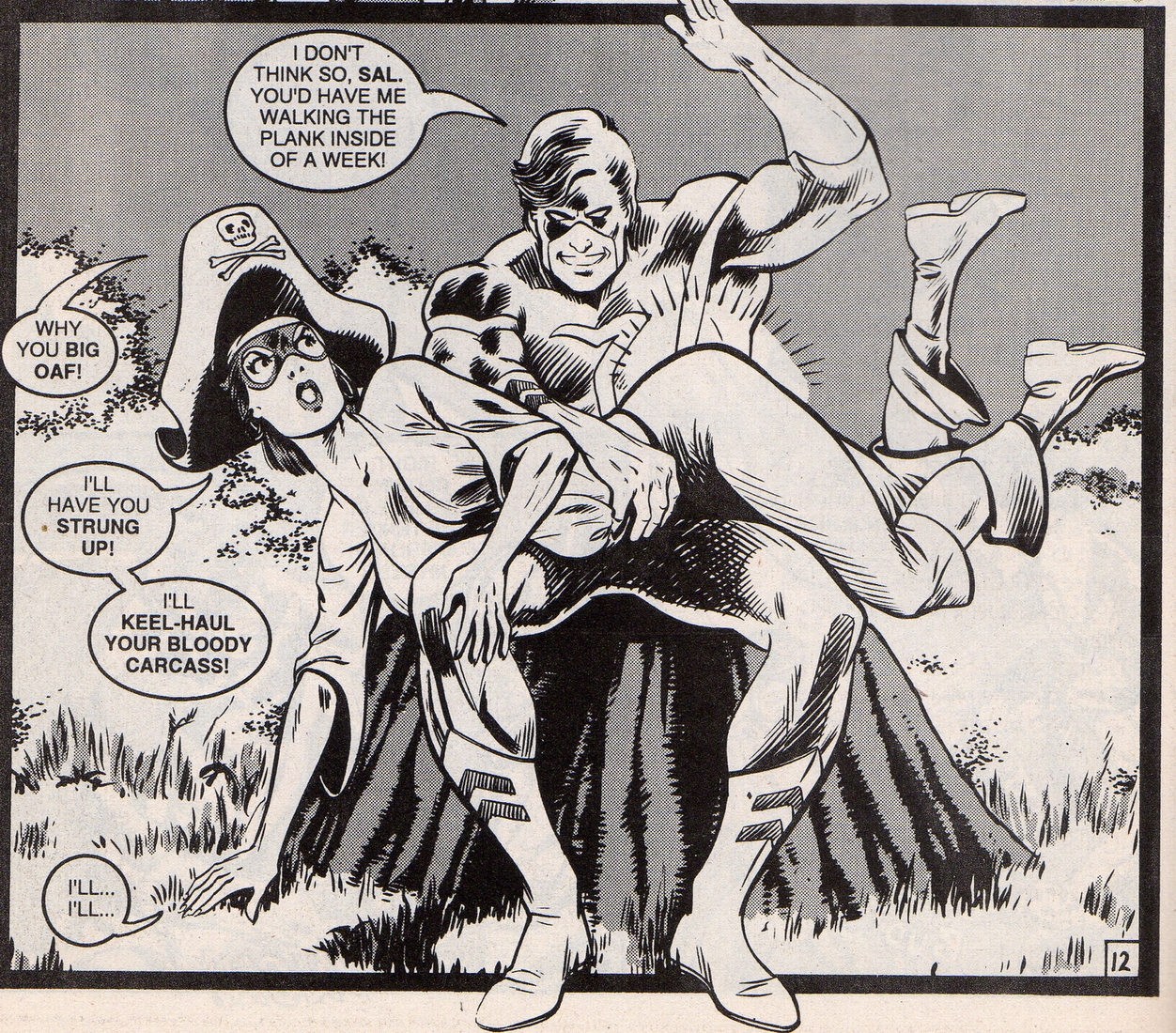 New scan from Web-Ed's collection August 2011. © AC
Here's a scene that reminds us a little of The Phantom (see the Phantom give several good spankings including here elsewhere in Comics Gallery 1 and 2). This is from Femforce #46 (1992, no month given).
August 2007 update: Helena informs us that the girl is Singapore Sal and the spanking hero is called Paragon. She provides us with these notes on the issue:
"Meanwhile, Harry Diamond arranges a plan with TC Fremont to pay the ransom Singapore Sal, Iron Jaw, and Killer Clown have demanded for Janis Lawson. When Harry delivers the money to the crooks, he and Janis are both saved from death at Sal's hands by the timely intervention of Paragon, who easily overcomes the trio, finally ending Janis' hellish ordeal."