We hadn't seen this unusual assisted spanking cartoon by Kirk Stiles before Dan Rivera posted it on the CSR Forum. We later found it in the January, 1972 issue of Zip which would probably have been its third appearance. The two versions (both seen below) have different typography and the word "side" in the first has been replaced by "part" in the second. We believe Dan's version is likely a photostat of the original printing which we would guess dates back to around 1957.
"Assisted spankings," as we call them, means that a second person is assisting the primary spanker. There aren't too many in comics and cartoons, with this one from Prince Valiant being the only other example on CSR we can think of. Having that assistance come from one's mother-in-law is surely unique, but then who better than a brat's mother to recognize that what her daughter needs is a good spanking? The remaning elements of this scene are typical of Stiles, with the broken bra strap showing us our spanked wife is putting up a struggle and that Stiles' attention never wandered far from the bosom even in a spanking cartoon (cf. Stiles' Don't Spare the Rod Spanking). Very tame by today's, standards, but to a man like Stiles who began his professional career in the 1930's working for rather staid publications like The Saturday Evening Post, having a bra strap either breaking or sliding down the spankee's shoulder must have seemed quite suggestive. The cami-knickers are well-drawn, avoiding the ambiguous lingerie that sometimes left a reader wondering what he was looking at (see Shrink Spank #4 for a discussion of Stiles and lingerie), and the OTK position is fair although just a little awkward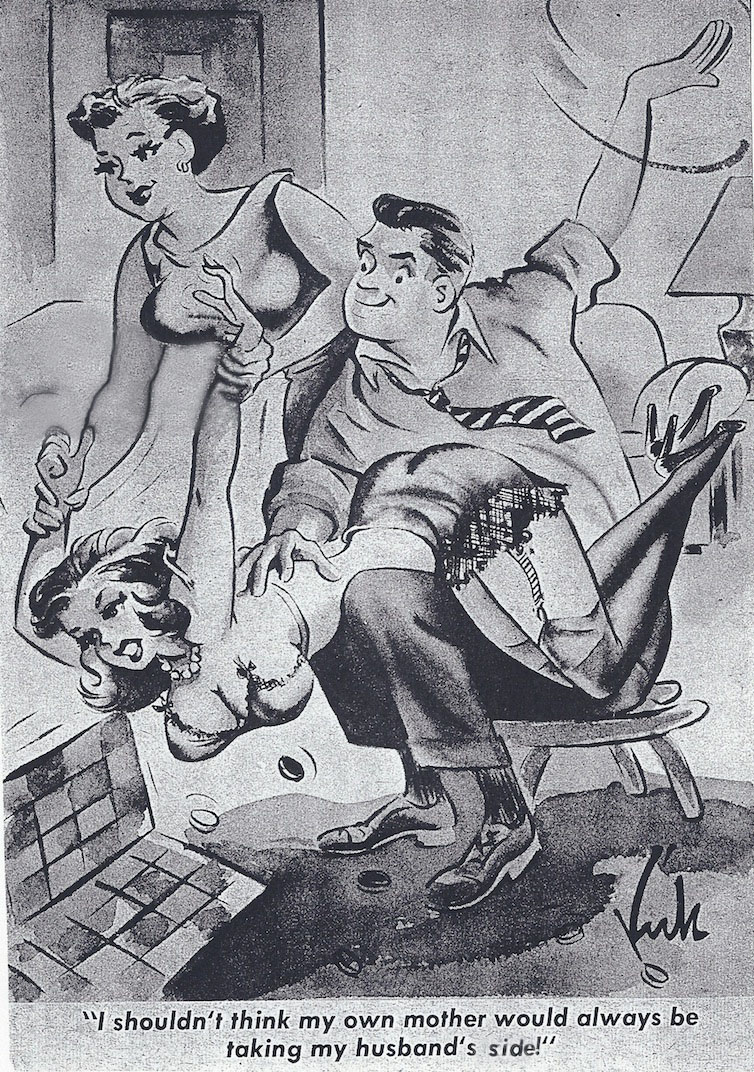 From the collection of Dan Rivera, original publication date unknown (click to double-size).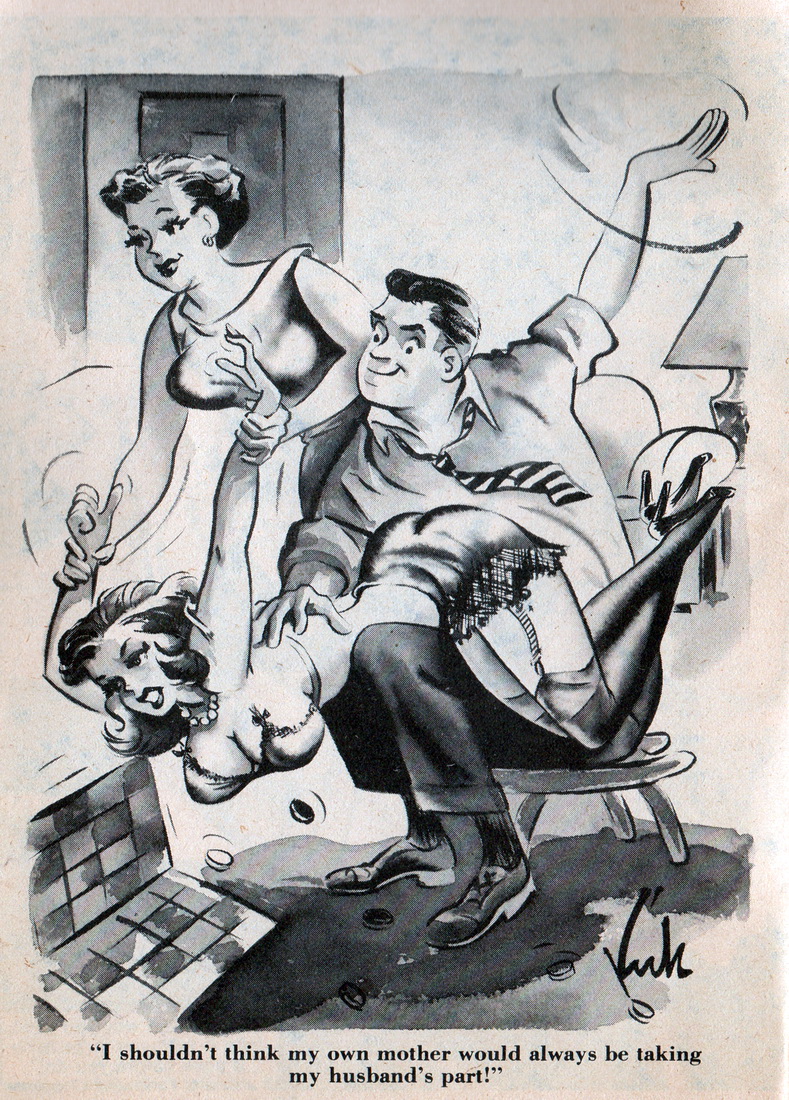 From Zip (January 1972) From the collection of and posted by the Web-Ed on 8/23/2013 (click to double-size).