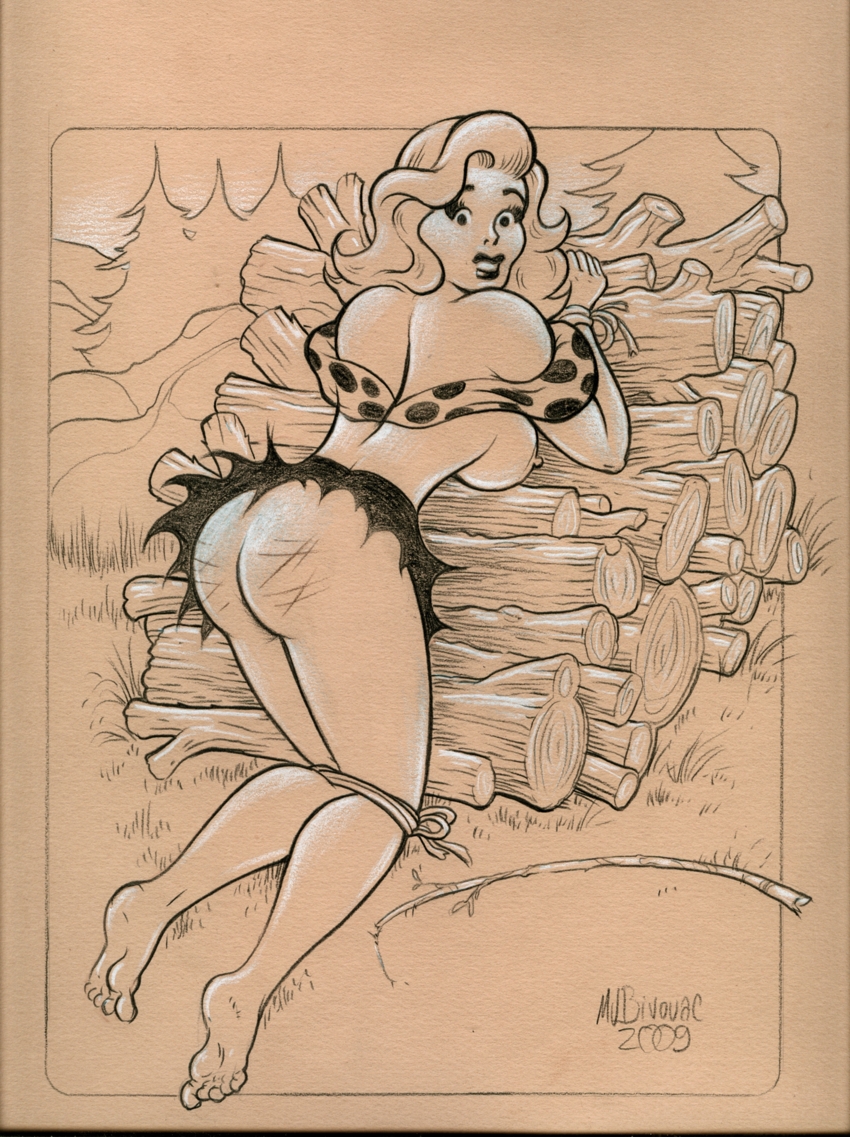 By M. J. Bivouac. Daisy Mae is © by United Feature Syndicate. Posted by the Web-Ed on 01/05/2018 (click to increase in size).
Amazingly, we haven't posted anything involving the characters from Li'l Abner in this gallery before now. (We have, of course, shown two actual spankings of Daisy Mae in the strip (see Abner spanks Daisy Mae and Ramsbottom spanks Daisy Mae) as well as Doctor Cylon's colorizations of two Daisy Mae drawings in his gallery, (Tanning and Daisy Mae Bends Over For Swats). Let's remedy that situation now with some help from M. J. Bivouac who has been seen several times before in CSR. (See for example Kim Possible Spanked for Bad Report Card).
It's traditional to take someone to the woodshed, but in this case it's the woodpile that Daisy Mae is bent over, followed by a switching on her bare bottom! Bivouac draws Daisy beautifully and much in Capp's style, but with a somewhat larger (and bare) bosom as well as a bare bottom, the better to switch her on! We don't think the switch is anyone's favorite implement, but it's not out of place in the case of the residents of Dogpatch. Very nice work here.