We found this spanking panel and the alteration below rather late in our "strip search" as we like to call it. In fact, although Roy Crane's signature is plain enough, the two had contradictory names, one indicating it was Crane's Buz Sawyer, the other suggesting it was Captain Easy. A photostatic copy of only fair quality, we compared it with known samples of both characters anyway and come to the conclusion that it's from Buz Sawyer (see the Roy Crane Index below if you want to make your own comparison, or just to see other Crane spanking comics we've posted in the past).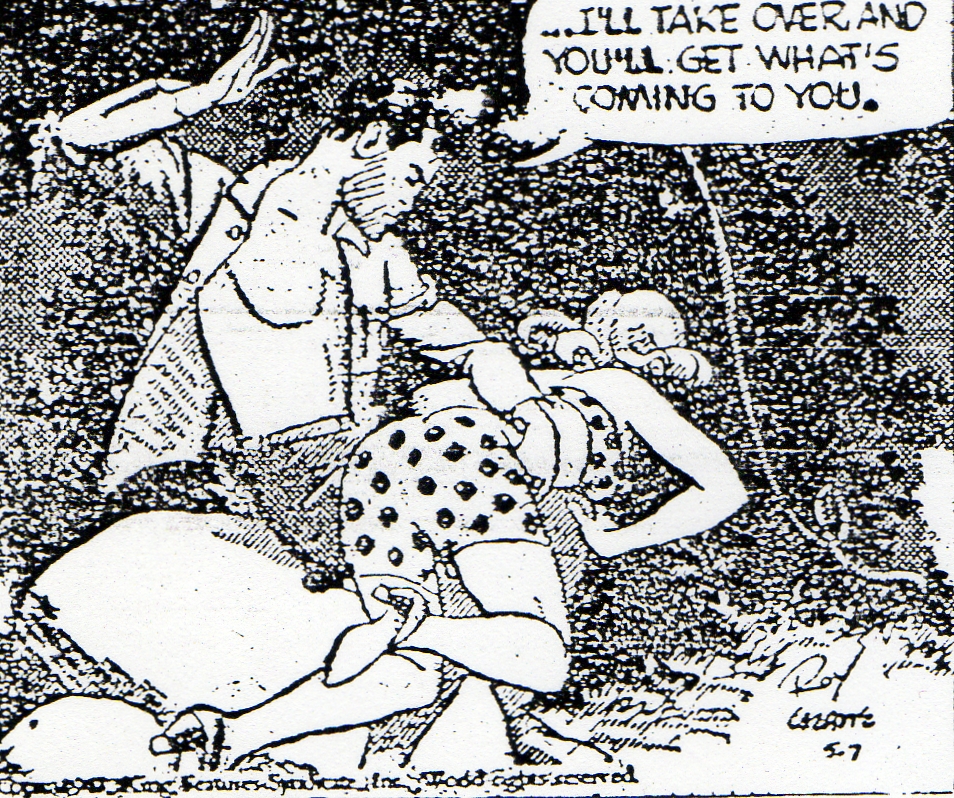 Art by Roy Crane, dated May 7, year of publication unknown. © King Features Syndicate. Posted by the Web-Ed on 04/08/2011.
By giving this the title "Buz Sawyer Jungle Girl Spanking", we're being a little sensationalistic since the spankee is probably just a typical spoiled brat in a two-piece swimsuit rather than an actual Jungle Girl. Still, the piece rates some excitement - good OTK positioning as usual from Crane, giving us a fine view as the seat of those shorts is stretched tight while Buz informs the spankee, "I'll take over and you'll get what's coming to you!" Amen to that, brother Buz!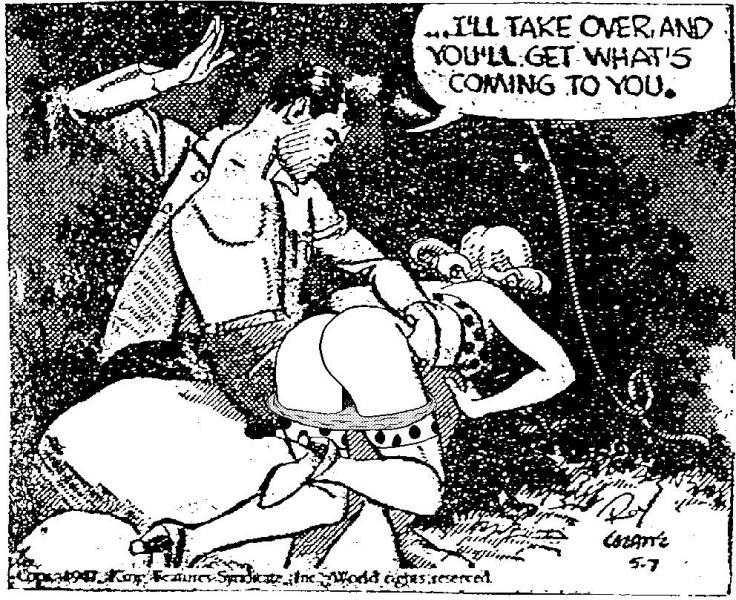 Alterations by an unknown artist - could be Funbun.
"Shorts down!" appears to be the succinct spanking motto of the unknown artist who de-pantsed the spankee here. Unfortunately, we don't have any record of where we found either this or the original, but we were lucky to run across it since it is certainly less known than the other spankings from Roy Crane. Speaking of which, here is a complete index of Crane spanking panels at CSR:
Buz Sawyer Spanks Jungle Girl (this page)