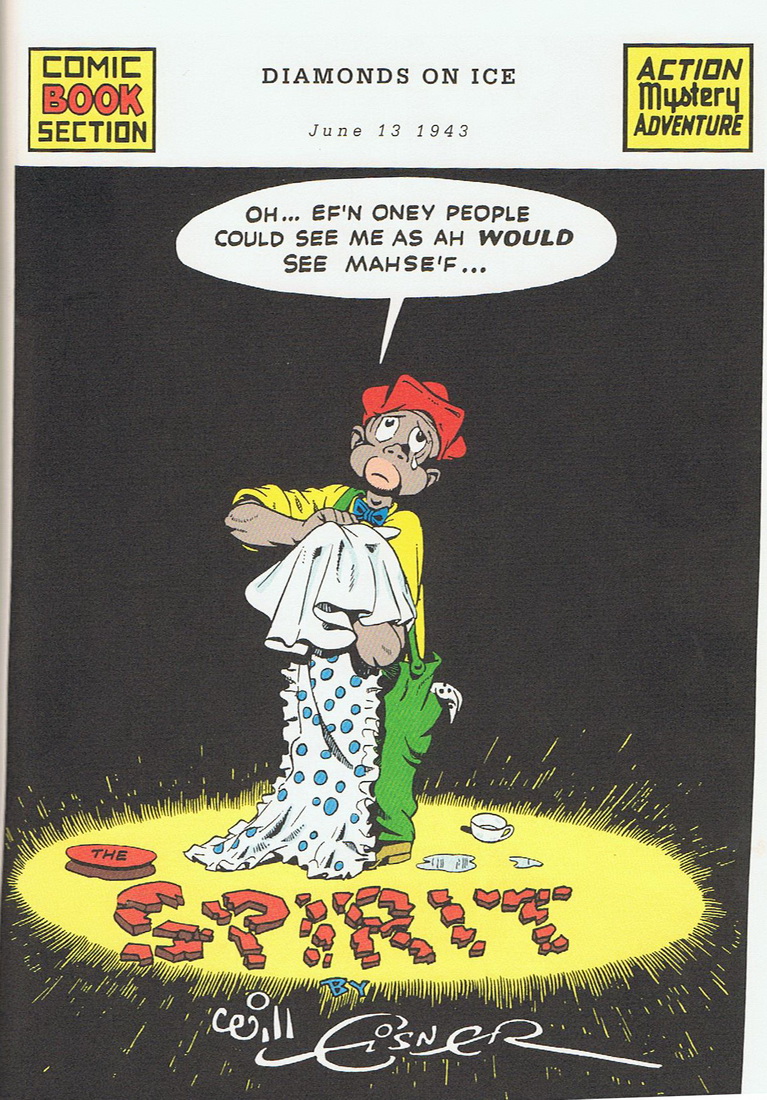 The splash page of The Spirit as it appeared in the Sunday papers on June 3, 1943 (click to increase in size).
For a long time we believed that there had been only two spankings in Will Eisner's classic comic strip The Spirit: Spirit Spanks the Huntress and of course the all-time classic Spirit Spanks Ellen. Then recently Alan, whom we must all thank for having previously brought the spankings in Cowgirl Romances #1 and Yenny to our attention, let us know that there was in fact a third Spirit spanking, albeit occurring between two minor characters. It occurred in the strip that appeared on June 3, 1943 (see splash page at left) and he sent us the spanking panel. Thanks, Alan!
Eisner pioneered what we think of as an expressionist style in his Spirit splash pages. This one features his assistant, Ebony, in a soulful mood.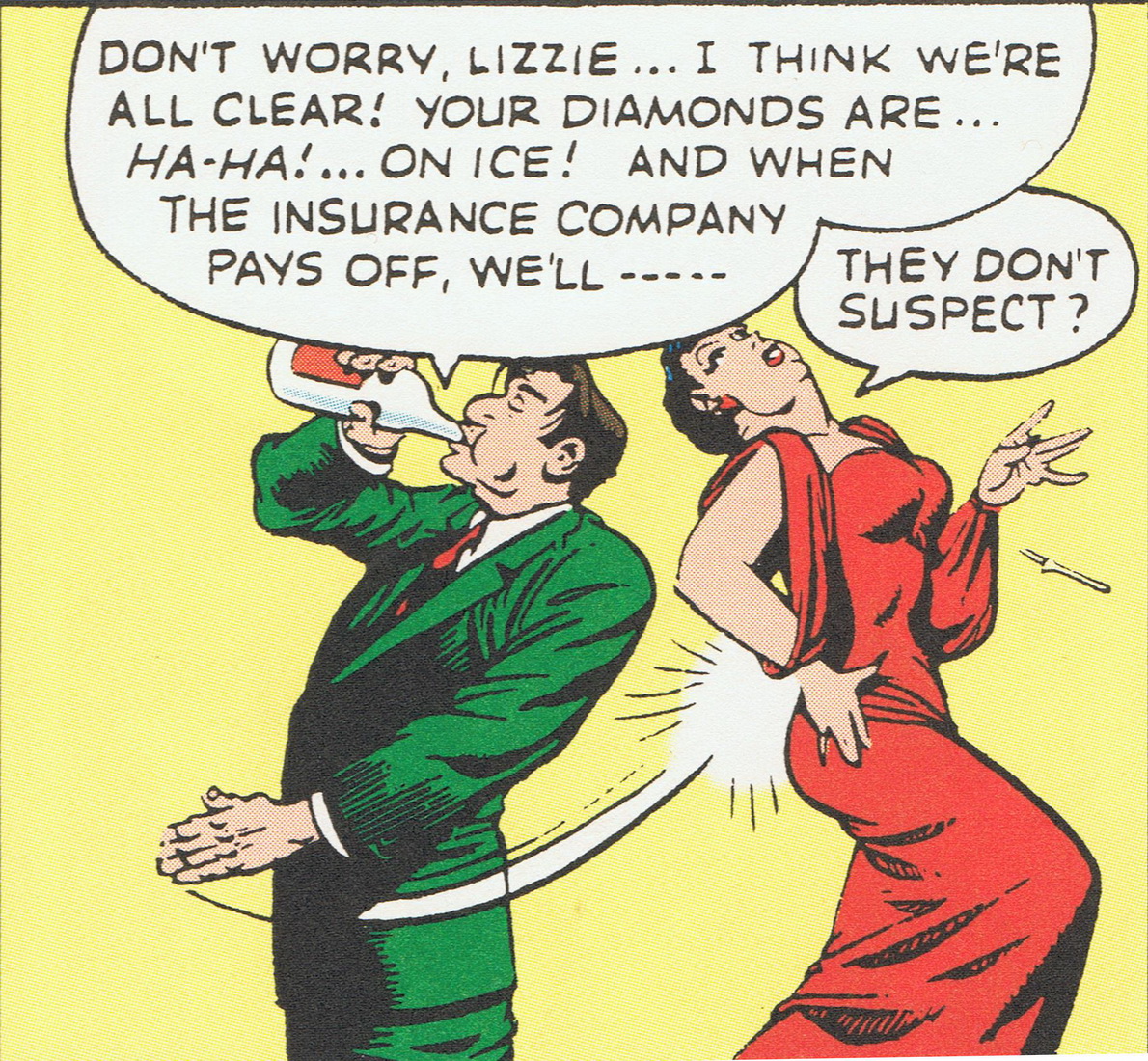 Posted by the Web-Ed on 09/02/2016 (click to increase in size).
We don't have the details as to who the characters are, but it doesn't matter much as it's basically a half-drunken butt slap. Eisner was not into spanking - the lack of the OTK position here makes that obvious - but he was certainly a good enough artist to convey a considerable impact here. Even though we'd have preferred an extended OTK session, this one slap surely must have been felt by this bad girl (she's guilty of insurance fraud at least, judging by the dialogue).