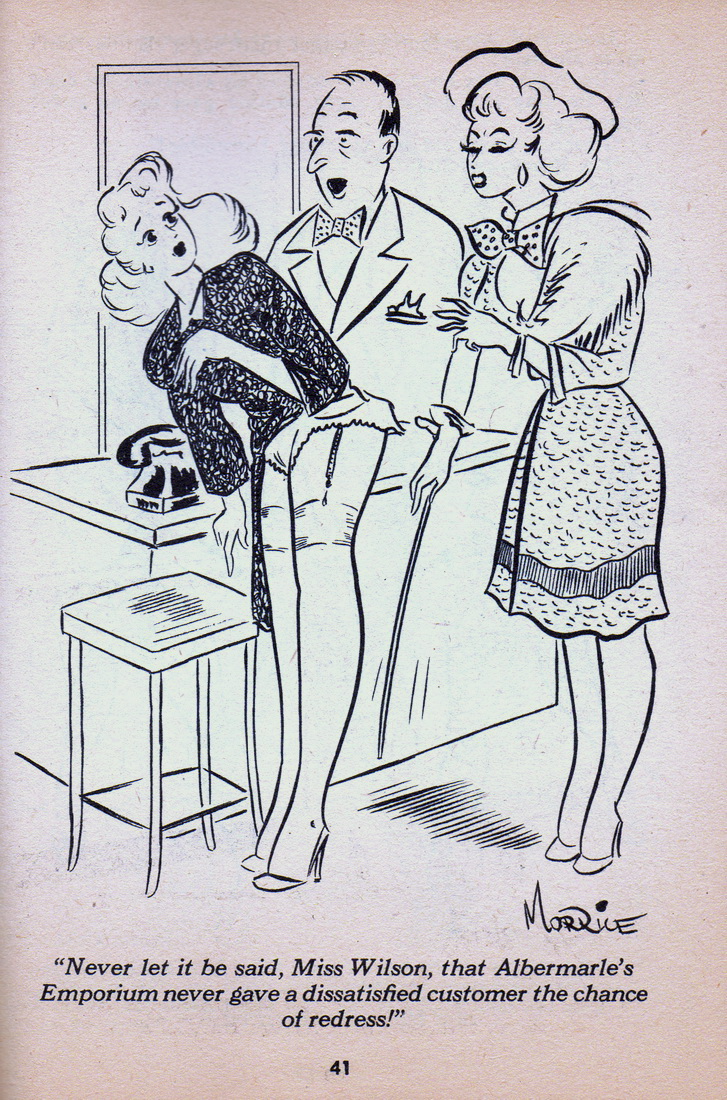 Printed in the March, 1956 issue of Gee-Whiz. From the collection of and posted by the Web-Ed on 05/31/2013 (click to double-size).
This cartoon by George Morrice is strikingly similar to his Customer Service Spanking. In both, a female store clerk is to be spanked in order to satisfy a female customer. But here, the customer will herself administer a caning, while in the other one the store manager gave a hand spanking as the customer watched. We don't know for sure which came first, but we suspect it was this one, appearing in the March, 1956 issue of Gee-Whiz. This is also only the second time we have seen the cane used in a Humorama cartoon (the first being Morrice's Wife Caned for Wrecking Car).
The customer is plainly dissatisfied, so poor young Miss Wilson will have to bend over and place her hands on the stool to receive a probable six of the best on the seat of her cami-knickers. It's a decent gag, although we wish the customer were male. Morrice only did two other F/F "spankers" - Maid Spanks Miss and Boss's Wife Spanks Secretary - as far as is known at the present time.