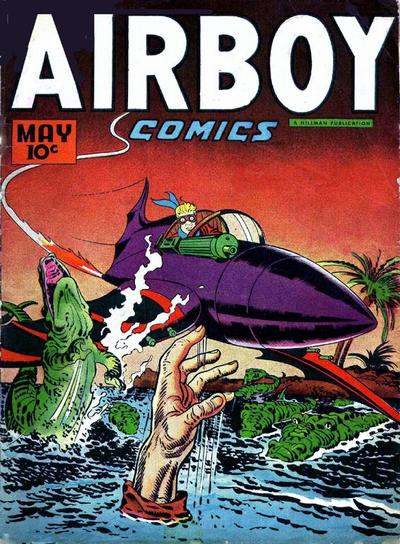 Airboy Volume 4 #1 (May 1947). Cover art by Simon & Kirby. © Hillman Periodicals Inc. Posted by the Web-Ed on 02/04/2011.
Although we don't have the sales figures, we think that Airboy was Hillman Periodicals' most-successfule title. Piloting was regarded as an especially glamorous line of work in the first half-century of aviation, and the comics reflected that as we have seen, for example, in Zack Mosely's Smilin' Jack.
Airboy (David Nelson) was a teen-age aviator who fought alongside the Allies (without actually joining the armed forces) in World War II. Airboy and his unique plane, Birdie, lasted until Hillman gave up the publishing game in 1953 during the era that comics sales were in decline. With the majority of his stories available to us, this is still the only Airboy spanking we have found.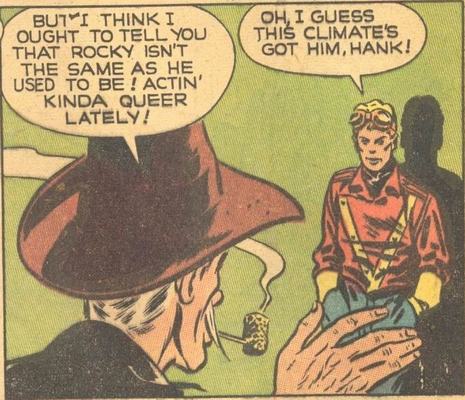 Needing a rest, Airboy flies to South Africa to see a couple of friends. Hank tells him that Rocky is acting differently, and Airboy assumes that the climate has gotten to him.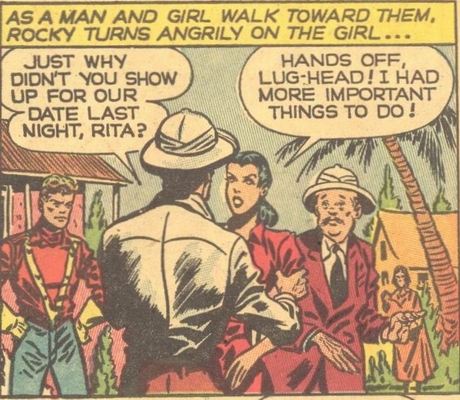 However, Rocky's problem isn't the climate, it's his infatuation with a girl named Rita, who gives him the brush-off: "Hands off, Lug-head!"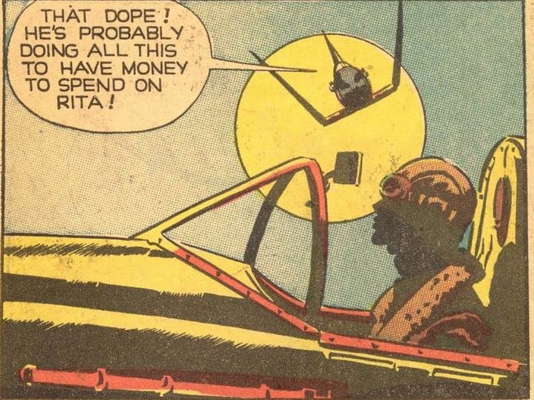 That night, someone takes off in Rocky's plane and heads for the guarded beach where all the diamonds are. Airboy wakes up and follows, assuming it's Rocky.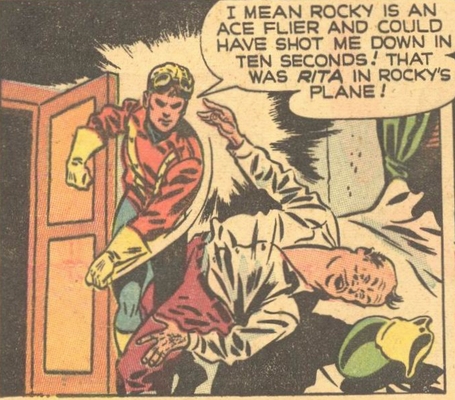 When the pilot tries to shoot Airboy down and fails, he realizes it couldn't have been Rocky and confronts Rita's parter in crime.