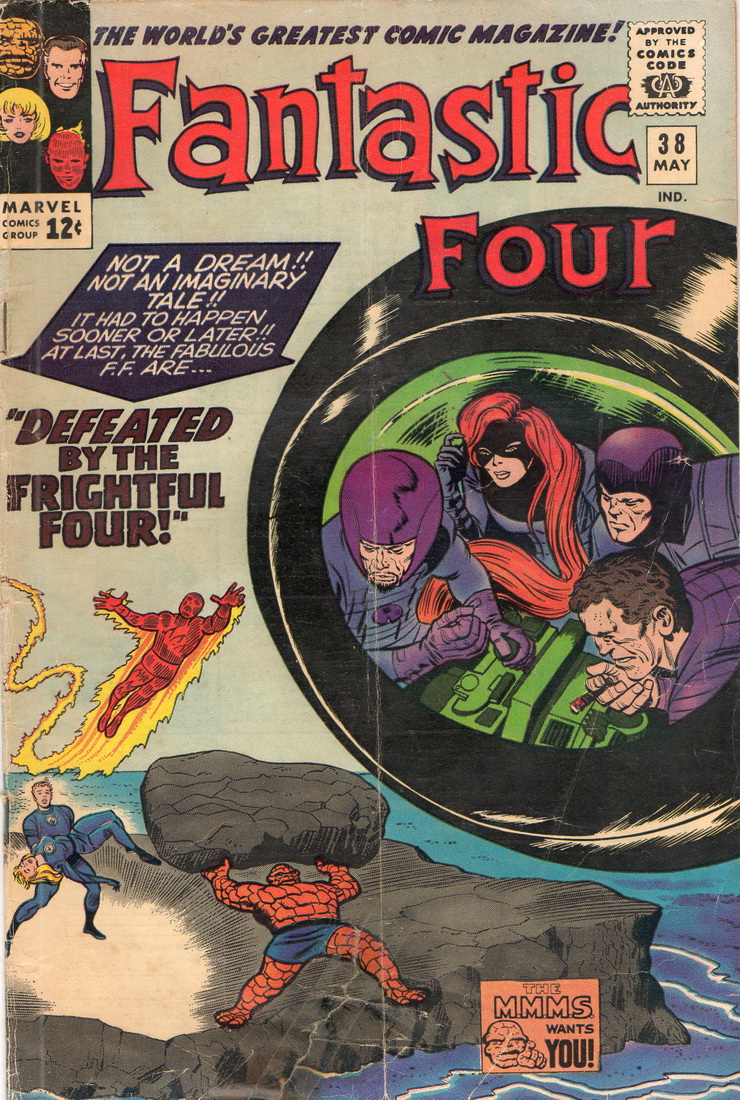 Cover art by Jack Kirby and Chic Stone (click to double-size). © Marvel Characters Inc.
In February 2012 we finally obtained a copy of this issue, so let's take a closer look at it to see if we can understand what Lee and Kirby's original intention was regarding the spanking panel. To start with, at left is the cover displaying The Frightful Four - and, alas, the seal of the Comics Code Authority, which we're now convinced insisted that the spanking be removed.
Below is where things really get interesting. These are the four panels directly preceding the spanking, and as we can see, Sue starts the entire fracas by turning invisible and rather impishly mussing Reed's hair. Reed responds by saying, "I'll teach you not to go around mussing my hair, young lady!" [Emphasis added]. Now this already sounds like he's ready to spank her, and that's before Sue responds, "Would you rather I muss some other man's hair?" - pure bratting if ever we heard it!
Now with Sue just asking for a spanking this way it seems clear that it would have been entirely appropriate to give her one, especially since the FF are basically a close-knit family. The two panels where her escape is blocked by first Johnny and then Ben also seem to be moving inexorably in that direction - their naughty girl has been caught, and what else could logically follow her capture except a spanking?